The young artist building their cooperative arts space in L.A.
What does it take to get an arts space off the ground? B Munro Thompson shares their vision for DIY Museum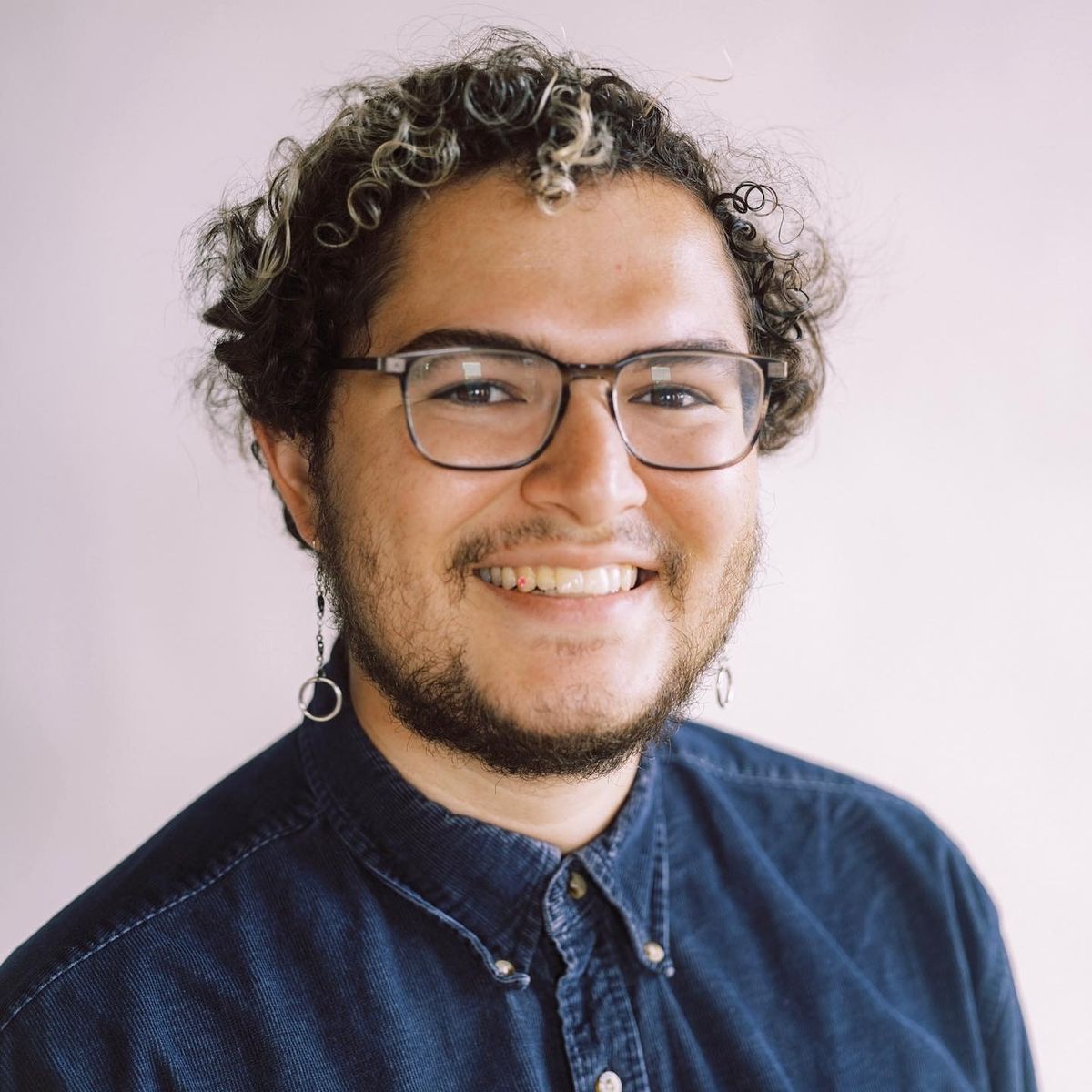 This interview was originally published in July 2022.
Growing up in the San Fernando Valley, B Munro Thompson spent their teenage years exploring L.A. on the Metro Red Line. After getting dropped off at the North Hollywood station, they would take the train to the bustling Hollywood and Highland stop or downtown's Union Station to look for arty events. In middle school, B read Tim Ferriss' "4-Hour Workweek" and decided to become an entrepreneur. They began to dream of opening their own arts space.
After beginning to organize events in high school, B volunteered at the artist-run, Nous Tous Community Gallery in college. While there, they facilitated gatherings on topics like being creative during the pandemic and Julia Cameron's "The Artist's Way." When Nous Tous closed in fall 2020, B decided it was time to take the leap toward opening their own space. They sent out a survey on Instagram to get friends involved and launched the first iteration of DIY Museum, an arts collective working toward a cooperatively-owned space, in November 2020.
The goal is to build a community of young creatives who want to become artists but need a bit of guidance and support.
"I've wanted to start DIY for so long to give a chance to artists like me that feel like they may not belong or be capable of being an artist," B says. "I grew up with this idea for an arts space while I didn't even define myself as an artist. I thought of myself as a creative and I always dreamed of being an artist, but didn't ascribe that label to myself until university."
B, who is now 23, says DIY Museum is in its iteration 2.5, after a couple starts and stops.
Community events organized by B and DIY members provide an outlet to connect with others, share ideas and work. In recent months, the group hosted a gathering focused on belonging. At a pride workshop in June 2022 creatives could participate in zine making workshops and a clothing swap. One  event helping young artists bridge the gap between art and business featured a career panel with local filmmakers, a visual artist, musician, and tattoo artist. Another, at a queer centric cafe, was an opportunity for artists to show their work in a nontraditional setting.
I reached out to B after coming across DIY Museum on Instagram. I was immediately intrigued by the group's vision statement — "to create a radical and unique arts community in LA centered on belonging, accessibility, mutual aid, and direct action."
For a young L.A. artist, what does it take to make that vision a reality? And what does it mean to be radical?
Mutual aid — clothing swaps, teaching each other new skills, supporting social justice organizations — is one core value, along with accessibility (every event is free, donation-based, or offers a sliding scale pay option) and direct action. B defines radical as "going beyond what almost every other art space is doing now."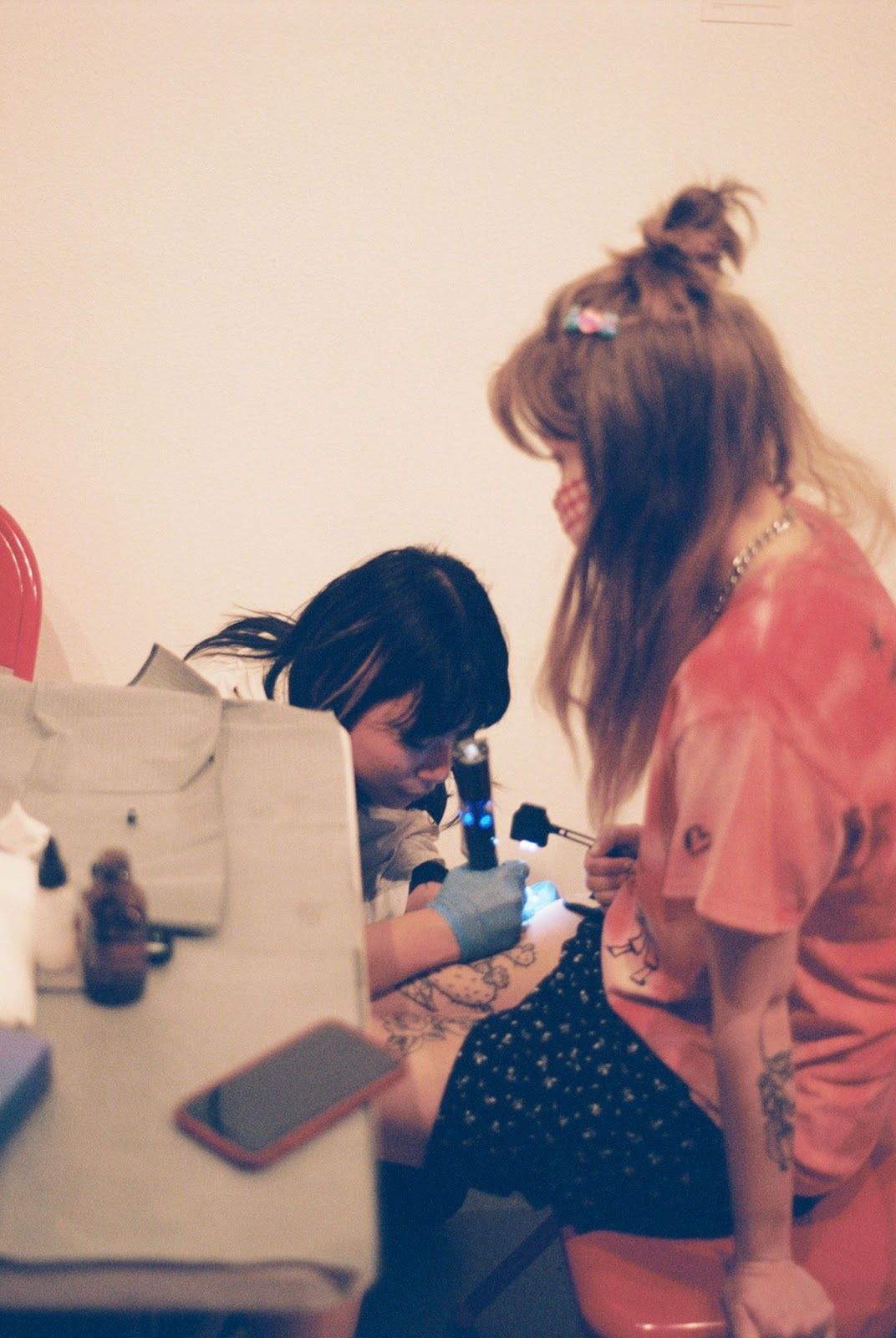 Eventually they plan to integrate more direct action into DIY's programming, "meaning if there is a protest going on and we have our physical space, then that can be a place to either come make posters before, come and be safe afterwards — just being involved in whatever moment arises."
B is also adamant about rejecting the nonprofit model.
"Yes, it will be harder to get access to funds because we can't rely on grants in a typical way. I just think there's a lot that goes into the nonprofit industrial complex and it makes you complicit with what the government is doing and requiring."
"Being beholden to the grant cycle or to the government is not something that I am interested in for DIY Museum."
For now, B has kept costs low by partnering with like-minded venues that offer up space to host events for low or no cost. Owning a physical space will take time and finding the right landlord, they say. B learned about crowdfunding while interning at a local PBS station. They're looking toward platforms like comradery.co — a Patreon-like platform geared toward cooperatively owned groups.
B is particularly inspired by a few local, community-based organizations including Junior High, a nonprofit arts space centering queer, nonbinary, and artists of color, Robinson S.P.A.C.E., which offers free space to abolitionist and anti-white supremacist organizations, and All Power Books, a volunteer-run bookshop and community space. Public Space One, an artist-led contemporary art center in Iowa City, is also inspirational.
In the coming months, DIY Museum plans to host more community gatherings and organize a gallery show. They're currently accepting submissions for their first zine, "DIY 'til I Die."
B also gave some tips for those interested in building an arts-based community.
Just get started. I've been dreaming about this for like 10 years. And of course, when I was much younger, not having a job or a car or any of that made it really difficult. But if you're looking to start a space and you do have these things, get a group of friends together, friends of friends. I just reached out by posting something on Instagram and people showed up. You just have to get started.
With both DIY 1.0 and 2.0 it was months of getting to know each other and planning and trying to get the first event really down pat so that it would be really successful. And then from there, it was easier to be like okay, now we have two big events this month. And we can have a bunch of community gatherings every week or every other week. And we can start working on a zine. But you just have to start. You just have to do something.
Doing something isn't just thinking about it. Doing something isn't even writing down what you want to do. You have to start talking to people, you have to start planning that event, rather than just having ideas for the event.
It gets harder when maybe you're not in L.A., you don't have access to all these spaces that are willing to offer up the space for essentially splitting revenue or sliding scale. But you have to get started.