Artist $napshot: Detroit-based installation artist and fabricator
In the next installment of the Artist Pay Project, an artist who makes between $13,000 and $20,000 a year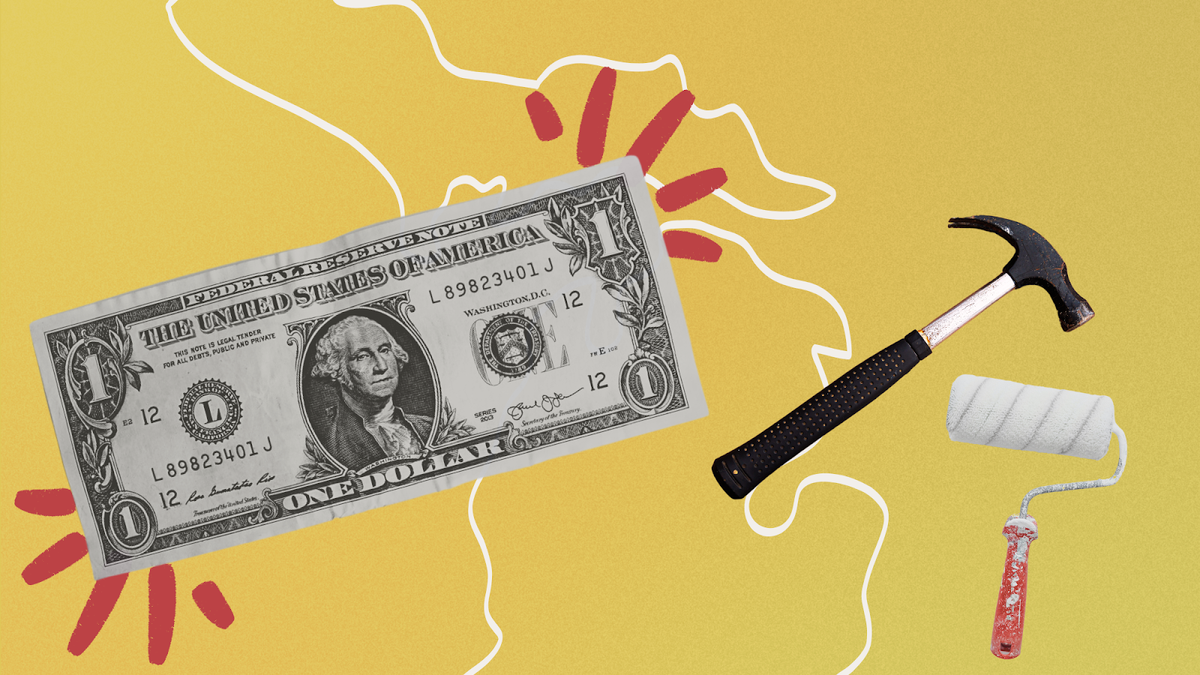 The Artist Pay Project is a series exploring how artists in the U.S. survive and thrive amid a cost of living crisis.
This Artist $napshot tells the story of a 29-year-old installation artist, fabricator, and community art organizer who earns between $13,000 and $20,000 a year.
Survey
Art Practice: Installation artist, fabricator, and community art organizer
Location: Detroit, MI
Age: 29
Pronouns: Any/ All
---
Earnings
Income: $13,000 to $20,000 a year
What percentage of your income is from artmaking?
75% comes from welding and fabrication work for commercial and residential clients through a design studio I work with. I am a freelance contractor without benefits for $20 an hour. I have been with this studio for 5 years. Two years ago, I was making $15 an hour.
The last three jobs with this studio were: repairing a stainless steel railing from January to February 2023 for $950; fabricating a luxury range hood from August 2022 to January 2023 for $7,800; and fabricating a standard range hood from December 2022 to January 2023 for $1,400.
Where does the rest of your income come from?
The other 25% is from artist assistantships and temporary work for galleries and art organizations in the city, mostly doing fabrication work for artist friends. Generally, this work is hourly, between $15 to $25 an hour, but can vary greatly.
The last two jobs of this nature were: fabricating a latex t-shirt for a painter in January for $150; and assisting an artist friend with the fabrication of an installation, mainly carpentry and mould-making, at their artist residency, last summer for $1,000.
---
Expenses
Housing: Rent is $450 a month. I have one roommate.
What expenses do you have related to your art practice?
Supplies, studio space, and classes average $4,000 to $5,000 a year. This includes investing in community art projects I organize and have not had grant funding for.
---
Larger financial picture
Do you have any financial support from outside sources?
No consistent outside support, occasional loan or gift from parents/ siblings to cover veterinary emergencies or car repair.
Have you received any grants to support your art?
No
Do you have health insurance?
I have Medicaid.
Do you have any debt?
I have a few thousand dollars of student loan debt, not bad.
Do you have any savings?
No
Did you pursue higher education?
I have a bachelor's degree from a local art college.
---
Q&A
Responses edited lightly for length and clarity.
How do you feel about your financial security?
I've always made time to do my work, but that's always come at the cost of pretty severe financial instability. I do work in a medium that is less commercial, which is sculpture and specifically installation, but I have never made a significant amount of money from that and I have opted to have freelance jobs to give me the freedom to dedicate the time I want to my work. But also I haven't had benefits. I can take time off when I need to, but it's never paid. So I'm always taking out of my stability to give to my art practice, which is very fulfilling emotionally but then also very nerve wracking.
Do you know of anyone in your field who does have financial security, or any artists that you look up to?
I have several friends who are like 10, 15 years older than me — all of them are teachers right now. And that's how they're finding their stability. I have one friend who works in installation who is also 15 years older than me, that has been able to make a living doing installation work, bouncing from paid exhibitions to residencies, and has just now for the first time in like a decade taken a teaching job. But she also has family support, which she hasn't really relied on heavily but just that being there, and knowing that you have a place to live in the city you are interested in if you need it. And siblings who can come to your rescue a little bit.
So I don't have I don't really have a role model of someone who doesn't have assistance. I do have one other friend who's a musician and was able to get the Kresge grant, a $25,000 grant, and dedicate a year to finishing an album and touring. So there are some opportunities out there. It's just the amount that's available versus the amount of artists who would need it doesn't match up really well.
What resources would be most helpful to you, as someone who has to make a living and make their art as well?
Grants are amazing, merit-based grants. And there are some out there that I'm trying to apply to now. But that is like working for the money, but it doesn't feel like working for the money, because it's a one time thing. I feel like there being more institutional support for artists leading workshops, or studios, or sharing their process and practice of care is something that people are DIY doing, but not necessarily getting the money for it. That could be something that was supported by an institution, which is almost like teaching but less academically structured.
How do you think pay transparency helps other artists?
I love pay transparency because even working as an artist assistant, your bosses who are artists and know don't always tell you what they're going to pay you up front, and it is baffling that you wouldn't have that care for each other. I've had some employers who have been really good about that and really straightforward, but others that just never brought it up, but I had to hound them and I had to send invoices and reminders for the invoices. Any amount of information sharing is awesome. Just having conversations about, how do we make money? I don't really know how we do it. I've kind of found ways to be outside of the selling-your-art system with moderate levels of success, and I know people who are trying to be inside of it and having equal amounts of success. So knowledge is power, information is power.
Read more about the Artist Pay Project.