Diversifying the bell tower
Composer and performer Dr. Pamela Ruiter-Feenstra is on a mission to uplift the stories of people of color through the carillon, the most public keyboard instrument.
Composer and performer Dr. Pamela Ruiter-Feenstra is on a mission to uplift the stories of people of color through the carillon, the most public keyboard instrument.

On using the most public keyboard instrument to amplify new stories and voices
By Makeda Easter
Hello art rebellion friends! I hope everyone had a peaceful Thanksgiving break.
It's hard to believe I'm nearly halfway done with my fellowship year in Ann Arbor. Just the past three months alone have been incredibly transformative to my thinking around the journalism I want to do going forward. There will be much more to say in the months ahead, but I'm so excited about some of the projects I plan to pursue.
One of the standout experiences I've had thus far was meeting Dr. Pamela Ruiter-Feenstra in a university bell tower this September. A Grammy-nominated performer, Pamela gave my fellow fellows a lesson on the basics of the carillon, an instrument that consists of a collection of at least 23 tuned bells, which are played from a keyboard. But instead of keys, the carillonneur hits long wooden pegs with loose fists and taps pedals with their feet. These keyboards connect to clappers, bronze balls that strike the bells, producing a resonant sound.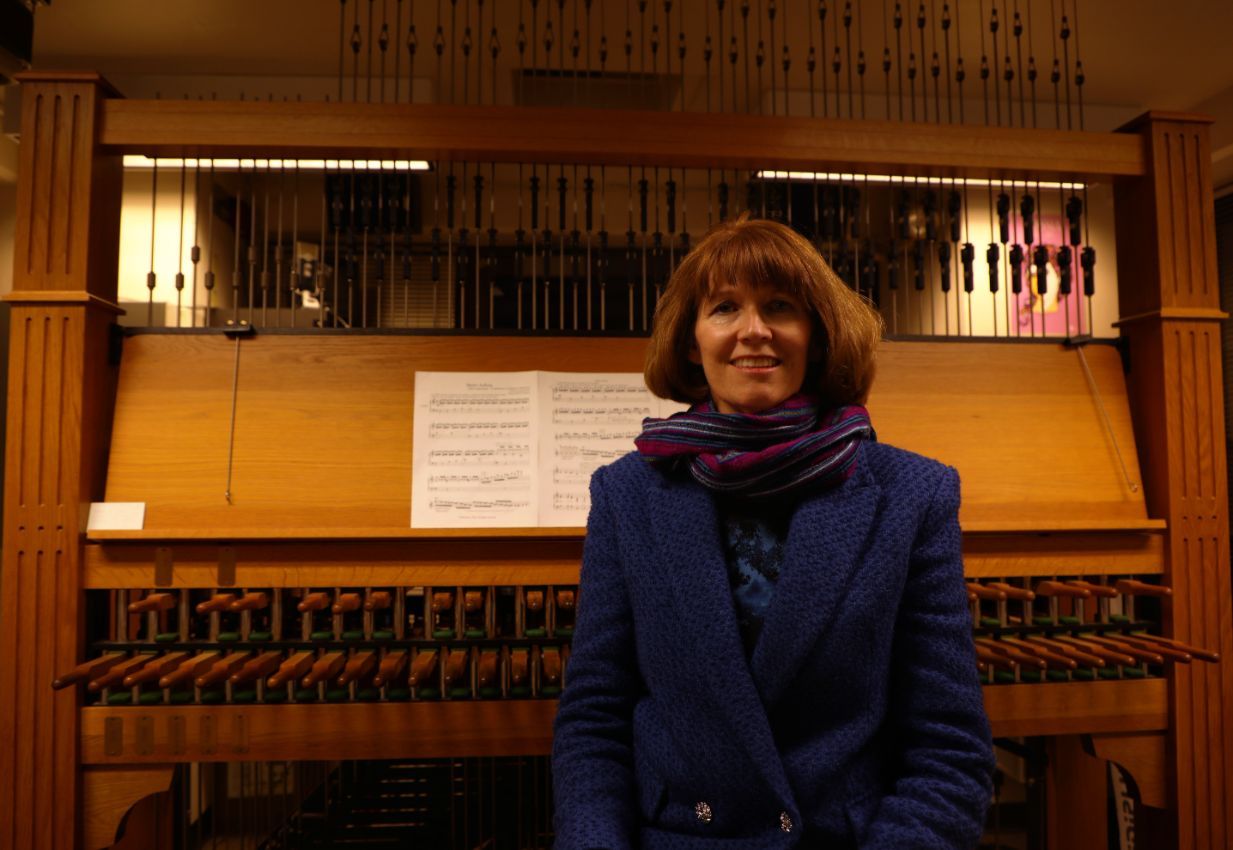 Portrait of Dr. Pamela Ruiter-Feenstra inside the Lurie Carillon. Photo by Masrat Zahra.
Many people don't know the carillon by name — I didn't at the time — but have heard the vibrant bells at churches, school campuses, public parks, and other places where people gather.
Historically, bells were a form of storytelling, a way to announce the beginning of war, peace, or important meetings. It's also a rare instrument. There are just over 600 carillons in the world, and likely several thousand carillonneurs, Pamela says.
subscribe to the art rebellion
On that afternoon in September, Pamela gave us a lesson on how the carillon works, and took us to the top of the tower for an intimate and brief concert. I was surprised by the physicality needed to play the carillon, and after learning more about her work, I was especially fascinated by Pamela's mission to uplift the stories of underrepresented communities through the instrument and some of the resistance she's faced along the way.
About two months later, Pamela shared more of her story with me. On a frigid and somewhat snowy November evening, she showed me the Lurie carillon, another bell tower at the University of Michigan which houses 60 bells. After dropping our bags off in the keyboard room, we walked up a claustrophobic, spiral staircase to get a closer look at the bronze bells.
Pamela then played two works she composed in collaboration with journalist Ana Avila — one focused on a personal story of domestic abuse, and another about the sexual harassment many women face on the overcrowded Mexico City metro.
A multi instrumentalist, Pamela is fluent in keyboard instruments including piano, organ, harpsichord, and the clavichord. She was drawn to the carillon about a decade ago, excited by the very public nature of the instrument. (The sound of the carillon can travel up to two miles away, she says.) Although carillons are often positioned in diverse communities, the majority of music broadcast from the top of these towers is Euro-centric.
"I just felt like that wasn't okay to be amplifying those voices and that playing pieces by white dead European men wasn't representative of the community," she says. "Now, I'm making sure that every student I know plays works by women and POC, and I'm commissioning works by women and people of color, trying to build up that repertoire. And working with people who are actually trying to break the canon, remake the canon, open up the canon."
Pamela taught my fellowship cohort the basics of striking the wooden pegs of the carillon at the Burton Memorial Tower. Photo by Jarrad Henderson.
Donald Trump's 2016 election became a catalyst for Pamela to engage in social justice work more publicly. In January 2017, she played an organ concert at the University of Alabama, which coincided with inauguration.
"I'd practice for hours and hours, and then I'd walk into the hotel, and the hotel bar was right there. I couldn't believe the rhetoric I was hearing. The people yelling in the bar, just horrible, horrible comments — racist, homophobic. And I felt really terrified. And I felt really vulnerable because I was the only person there who wasn't celebrating."
She called up her mentor, "and I said, I'm really struggling. I have to play this concert, but this is what's pounding in my ears here. I just need to find goodness somewhere."
With some inspiration from her mentor, she turned to the creative as a form of protest. A few months later, Pamela received a grant from the Guild of Carillonneurs in North America to research and compose new work that highlighted stories from marginalized communities. Based on nearly a dozen interviews, she created "Belonging: A Carillon Call to Care for All," a collection of four compositions that each tell a different story.
One of the pieces in "Belonging" stemmed from an interview with a Holocaust survivor. Another was inspired by the story of a friend, a Black woman who dreamed of becoming concert pianist, but was driven away from the piano entirely after a racist audition at a Midwest conservatory in 1970.
After hearing the finished work, which incorporated sounds depicting the Underground Railroad, spirituals, and Beethoven's "Moonlight Sonata," Pamela's friend was "the first person who said to me, 'I finally feel like I've been heard and my voice really does matter.""
For the project, Pamela also took lessons in music styles including jazz, Latin rhythms, and Arab modes to ensure she could capture the nuance and subtleties of these stories.
Her work is an extension of her upbringing in the rural Midwest.
Pamela's mother played piano while she was still in the womb. "My earliest childhood memory is looking up to the piano keys and feeling like her fingers were magic," she says. Even before taking lessons, Pamela experimented with improvisation, making up little tunes on her own, imitating songs she'd heard on her parents' LPs, and trying to imitate sounds like a thunderstorm, a dog barking, or the sound of popcorn popping.
Her official lessons for piano, violin, guitar, and organ began after she entered school. During the times when her family couldn't afford lessons, they found ways to barter, for instance trading lessons for meals.
Although there wasn't much diversity in the towns where she grew up, Pamela's parents instilled the importance of helping others, being involved in their community, and connecting with those from different backgrounds. She gained a sensitivity for people who were overlooked.
Pamela grew up with numerous siblings. As part of her father's graduate program in social work, her parents became dorm parents. "When I was born, I had 18 foster brothers and sisters," she says. Her mother was also passionate about working with Laotian refugees, helping to teach English.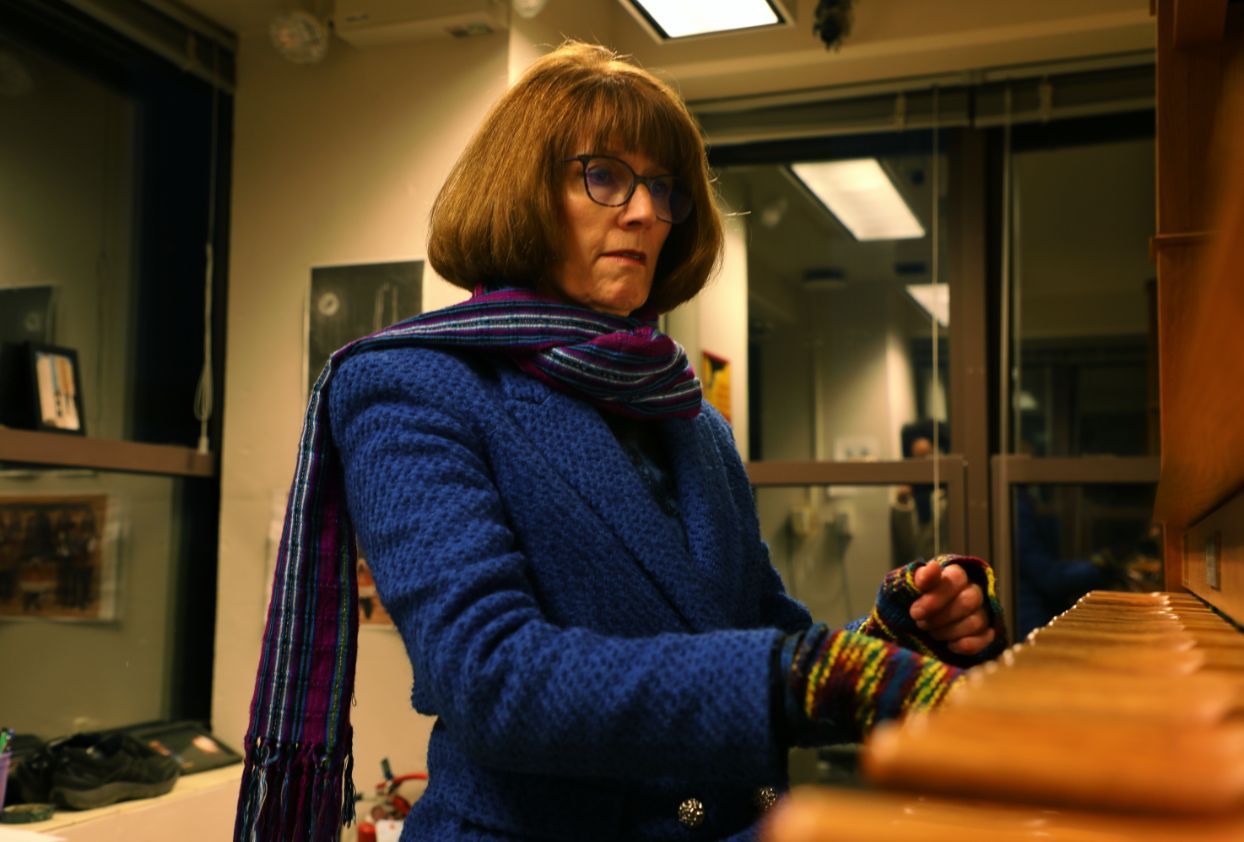 Pamela plays a composition made in collaboration with journalist Ana Avila at the University of Michigan's Lurie Tower. Photo by Masrat Zahra.
In 2019, she began working with journalists (who were also part of the Knight-Wallace fellowship) to co-create compositions grounded in investigative journalism. Working with Venezuelan journalist Marielba Núñez, the two created several pieces, including "Caminantes," about the migrants who fled Venezuela on foot, and the violence and extreme conditions they endured on their treks.
Now called Healing Bells, the project is a collective of journalists, filmmakers, and composers who work together to tell underreported stories of social injustices through music and film. Over the past few years, the collective has created works for the carillon, organ, piano, ensembles, chamber orchestra, and choirs. In 2020, a composition responding to the pandemic rang out from carillons around the world.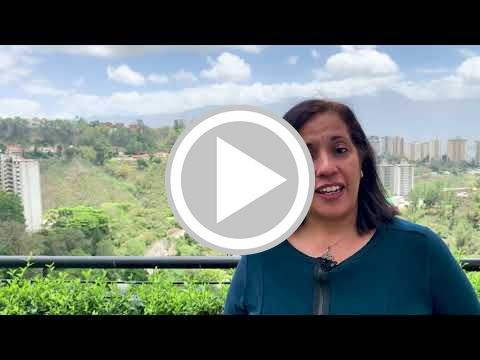 Caminantes, for carillon, by Marielba Núñez & Pamela Ruiter-Feenstra
Mexican journalist and professor, Ana Avila, had never written music before working with Pamela to compose songs based on her experiences reporting on gender violence and as a survivor of domestic abuse herself. The two worked for months on carillon and organ pieces, "Agencia Cresciente" and "Metro Asfixia." Pamela began the process by asking Ana questions like: how do you feel, what colors do you see when you remember, what do you smell?
It was about creating an abstract feeling beyond words.
At times painful, the process helped Ana begin relating emotions and experiences with various sounds.
When she first heard the work, "I was sobbing," Ana recalls. "I was very moved. I don't know how [Pamela] does that, but I completely identified with the music." As a journalist, she has often put up barriers while reporting stories to maintain a sense of distance.
But the process of sharing her experience through music was healing, Ana says. "You can be part of the story without needing to set aside part of yourself."
Read past editions of the art rebellion
As a white woman, Pamela says she's careful in the way she approaches creating these compositions, only working in collaboration and with permission from the people who share their stories.
She gave an example. She was composing "Mother of Exiles: an Oratorio," documenting stories of Mexican immigrants. One of the featured stories focuses on Sara and Saúl, who fled Guadalupe, Mexico after five family members were murdered because of their activism. As Pamela began writing the oratorio, she pulled from her own experiences as a mother. She added an aria where the soprano screams in a shrill tone, "ay, mis hijos!"
When she played that section for her collaborators, they stopped Pamela — "no, you can't do that."
Pamela's tone and the line, "Ay, mis hijos!," inadvertently evoked the legend of La Llorona, a weeping, malevolent spirit who in many stories drowned her own children.
"I cannot tell a story about a culture that's not my own, because I don't know what I don't know about that culture. But if I'm working with someone from a particular community or culture and they want this story to be told in this way, then I love partnering with them."
The work isn't always celebrated though. In the past year, Pamela was disinvited from three gigs because of the anti-racist nature of her work centering composers of color and stories from non-white communities.
"To me, it's important to name various indirect and self-righteous means of gatekeeping, often done in subtle ways that can try to make the person who is working for social justice feel as if they've done something wrong."
In one instance, Pamela was hired as a diversity, equity, and inclusion consultant for an organization, but after laying out her detailed plan, she was told that the group planned to pivot to environmental issues. In another, although she was initially told that an organization could easily cover her fee, there suddenly wasn't enough money in the budget after a closer review of her work by board members.
"I still have moments where I feel like I'm healing from it," she says.
But the resistance is also a reason to keep going.
"Maybe sometimes it's a good sign to get pushback, because that's the only way to get change too. If people are pushing back, that means they're going to be resistant to change. I do look for paths to build bridges instead of the walls, but sometimes people want to burn those bridges over and over, and I don't want to just stand on the other side of the river all day without any progress."
Support Pamela's work
As a freelance composer, performer, and educator, Pamela says it's difficult to juggle project coordination, grant writing, and all the other business-related tasks required to create art. Right now, she's looking for funding for "Mother of Exiles," a project in collaboration in journalist Eileen Truax and filmmaker Diego Sedano. The project will document stories of Mexican immigrants and the adverse effects they face from U.S. immigration policies. The forthcoming work will be written for a chamber orchestra with soloists, choir, and narrators.
Click here to learn more.
Support the art rebellion
Please consider forwarding this newsletter to a friend and asking them to sign up. And don't forget to follow us on Instagram where I'll be sharing a short video from my time with Pamela in the near future.
I'm also launching a new survey to get a better understanding of how people consume news and information around the arts. If you have five minutes to spare, please fill it out.
And a special shout out to Masrat Zahra and Jarrad Henderson, both incredible journalists in the fellowship with me, who shot the photos you see in the story.
As always, thanks for reading, I'll see y'all next month!
Our mailing address:
620 Oxford Rd
Ann Arbor, MI 48104

Copyright © 2022 the art rebellion, All rights reserved.