Artist $napshot: Lithonia-based poet and motivational speaker
This 55-year-old poet, spoken word artist, and motivational speaker makes $52,000 a year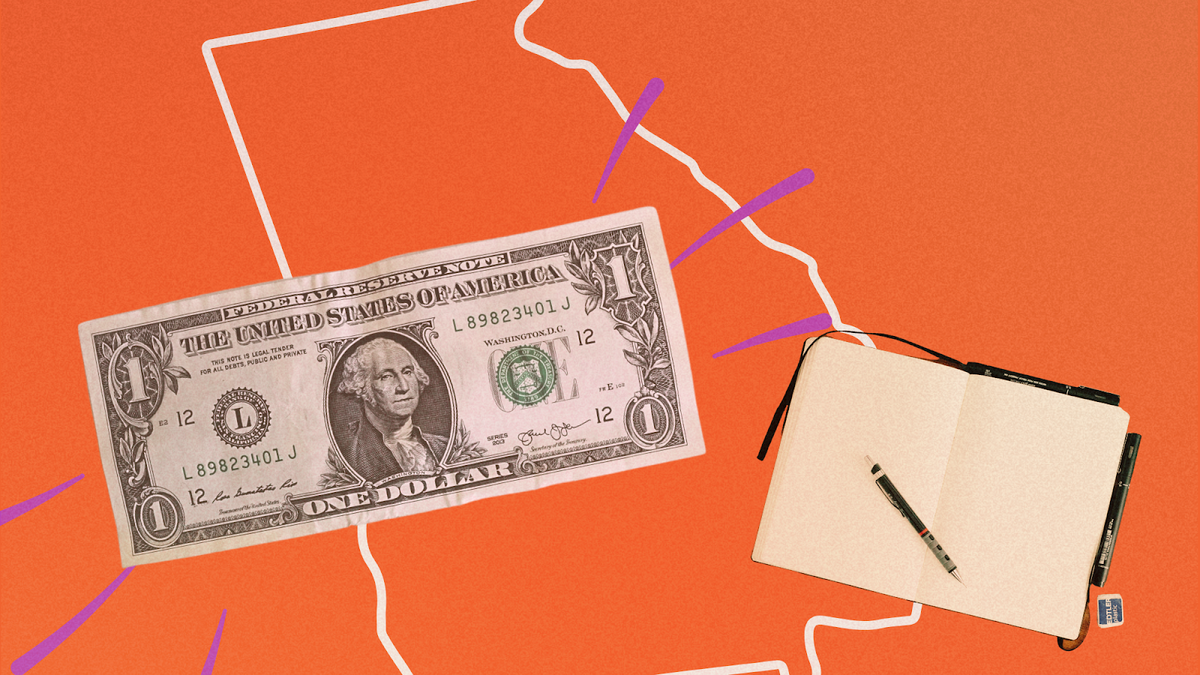 The Artist Pay Project is a series exploring how artists in the U.S. survive and thrive amid a cost of living crisis.
This Artist $napshot tells the story of a 55-year-old poet, spoken word artist, and motivational speaker who makes $52,000 a year.
Survey
Art Practice: Poet, spoken word artist, and motivational speaker
Location: Lithonia, GA (Suburb of Atlanta)
Age: 55
---
Earnings
Income: $52,000 a year
How much of your income comes from your artmaking?
$6,000 a year from poetry and motivational speaking.
Where does the rest of your income come from?
My day job is as a warehouse worker. I make $46,000 a year.
How much are you paid for your freelance or contract work?
I perform at festivals, schools, and colleges, and conduct poetry workshops. In January, I made $400 for my own poetry event. In February, I was a featured artist at an open mic event at an arts nonprofit in Georgia and was paid $150. In February, I also conducted a writer's workshop at the same arts nonprofit and was paid $150.
How do you price your work?
I sell my poetry CD for $10.
---
Expenses
Housing: $1049 a month for mortgage
What are your major monthly expenses?
Car note: $393
Car insurance and disability: $267
Credit card: $220
Gas: $150
Do you have any expenses related to your art practice?
Attending open mic events: $100
---
Larger financial picture
Do you have any financial support from outside sources?
No
Have you received any grants to support your art?
I received a $2,500 grant in 2020 from Facebook. I received a $1,000 grant in 2020 from Covid relief. I received $150 from Poets & Writers in 2023.
Do you have health insurance?
Yes
Do you have any debt?
Yes
Do you have any savings?
Yes
Did you pursue higher education?
No
---
Q&A
Responses edited lightly for length and clarity.
Have you found that rates have improved since you started performing poetry over 25 years ago?
It's gotten better since then. But applying for grants, all the other art forms are appreciated more. They can find avenues with grants for them. A lot of grants I'm even looking at and going over exclude poetry, but look for musicians and visual artists. The other spectrum of art tends to be more appreciated, there seem to be a little bit more financial avenues for them.
How do you juggle having a 9 to 5 and having the time and energy to create your art?
That's why I'm at the job I'm at now. The previous job, I didn't have that time. It really took up all of my time. And so now having a job where I'm just basically 8 to 5, no overtime, no weekends, and little to no stress on this particular job at all. So I stopped supervising and managing, all those types of things. That works out well now because I have a lot of flexible time here. If something came up and was a poetry event, there's no problem or issue with me taking off from work.
You received two grants in 2020. How did they work and how have they helped you?
One of the grants was a small business grant that Facebook was doing. I applied for that and went through the application process and answered all their questions. It was a tedious process as I said, but I ended up being chosen. The grant helped out a lot, because I was able to get the money to start back doing my poetry show. I ended up doing a radio version of it. So I used some of the money to start doing that.
Read more about the Artist Pay Project.