$napshot: Charlottesville-based poet and spoken word artist
After working on the Artist Pay Project for the better part of this year, I've finally finished publishing the first batch of surveys — 26 in total.
Welcome to the art rebellion, a newsletter amplifying the essential role of artists in our society and the stories of artists who fight to make their communities better.
---
After working on the Artist Pay Project for the better part of this year, I've finally finished publishing the first batch of surveys — 26 in total. You can read through all of them here. The process was eye opening and also confirmed some of my thoughts about the economics of art.
As I comb through the interviews, the common themes are crystal clear. Artists are not making a living wage from their work, regardless of where they live, the type of art they practice, or how many years of experience they have. Artists have to make tough choices (like forgoing healthcare) everyday because of how their work is continuously undervalued in the U.S.
This series will continue — I'm currently working on stories about artists finding ways to thrive despite an exploitative arts ecosystem. I hope to secure more funding so that I can produce more Artist $napshots (my big goal is to have a database of 100+ surveys), and my dream is to use the reporting and interviews to build an exhibition.
Today, I'm sharing the money story of a 49-year-old poet, spoken word artist, and rapper based in Charlottesville, Virginia. When we spoke earlier in the year, this artist was navigating unemployment after leaving a full time nonprofit job. He spoke about an invisible arts hierarchy, where visual artists are at the top. It's something I've also heard from dance artists, who are statistically the lowest paid in the U.S.
"I was just telling somebody recently that you need to be Maya Angelou, or somebody like that in order to make it truly as a poet," he said.
---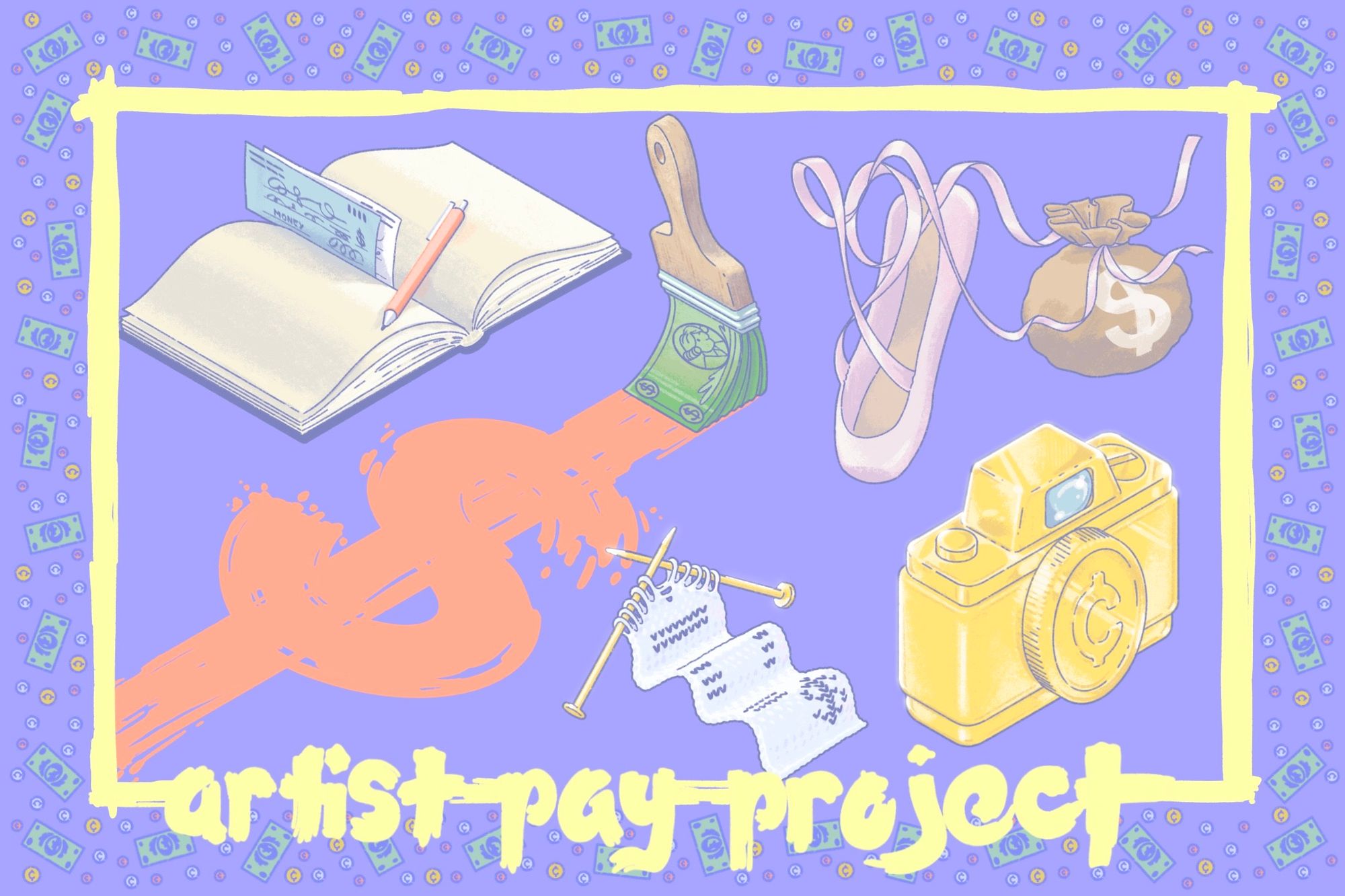 Background
Art Practice: Writer, poet, rapper/emcee, spoken word artist, performance artist
Location: Charlottesville, VA
Age: 49
Pronouns: He/Him
---
Earnings
Income:
At the moment I am unemployed. But sometimes I get poetry gigs and those average $100 to $250.
How much of your income is from your art practice?
100%
Where does the rest of your income come from?
I recently worked for a nonprofit organization, I was making $60,000 a year with them up until February 2023.
How much were you paid for recent gig work?
The Unitarian Universalist Church of the Rock River Valley: pay was $150
The University of Virginia: pay was $150
How do you price your work?
I sell books. They are priced on average at $10 a book.
---
Expenses
Housing:
At the moment, my apartment is $750 a month. I have roommates. We pay our rent separately.
What are your major monthly expenses?
Car insurance: $286 a month
Car note: $300 a month.
Do you have any expenses related to your art practice?
I have a studio, which costs me $150 a month.
---
Larger financial picture
Do you have any financial support from outside sources?
My family helps me with food and gas expenses.
Have you received any grants to support your art?
No, no grants.
Do you have health insurance?
No, at the moment, I do not.
Do you have any debt?
Yes, I have student loans and credit card debt. I would estimate that at $50,000.
Do you have any savings?
I have $1 in my savings.
Did you pursue higher education?
Yes, I went to college in Mississippi and in Tennessee.
---
Q&A
Could you describe the art scene in Charlottesville, what it's like for artists trying to make a living and make work there?
It's similar to where I was born and raised in Rockford, Illinois. It's usually the visual artists who are making the most money in communities. At least that's how I've experienced it, so definitely a thriving and burgeoning visual art scene. There's some graphic design probably involved with that too, and a ton of poets, especially because of the rich, poetic cultural history of Virginia, but also because the University of Virginia is here and they have an MFA program.
So you'll find all kinds of poets, writers, here and people in the margins of the MFA program, like myself. I'm mostly a spoken word poet. I write poetry but I think it's a different level when I do spoken word. And there's only a few real, true spoken word artists here.
Do you feel like you're paid fairly for spoken word performances, and have the rates increased since you started?
I've probably under asked for payment. I've actually performed at the University of Virginia and I requested payment. I don't think that was fair that I had to request payment when I'm a professional. But some folks there expect poets to perform for free. It's crazy when we're some of the most talented or gifted people on the planet, but I think that's history. I'm always being underpaid for my work when I know that I'm pretty good at what I do and I stand out. So I'm hoping that changes.
What would it take for you and other poets to not be underpaid?
It would probably take a national movement for poets to be recognized for our gifts and talents on a scale that will wake people up. Definitely that and also for poets like myself to demand or ask for more when we're asked to perform.
What were the rates like when you first started doing poetry and spoken word and how have they changed over time?

I've just been booked by the Rockford Public Library back in my hometown, and they're paying me $150 for about an hour, which ain't bad. I remember when they were paying me $50 to host an open mic. So things have increased. There's been other times where I've been brought into a city that I've never been to, and there's this whole weekend I would do poetry, but also deliver a sermon, or lead a discussion on racism or equity or social justice — we'll be there for a weekend and leave with about $800, $900 dollars, and that ain't too bad. But I don't get those often enough for sure.
Do you think it's possible to be a full time writer, poet, spoken word artist, or do you feel that you do need to have a 9-5 job to sustain yourself?
I have come to a reality that I'll definitely need some type of job at a nonprofit or social justice leaning corporation in order to really be able to pay the bills and take care of myself, because it's tough to make it, especially as a poet or a spoken word artist. I was just telling somebody recently that you need to be Maya Angelou, or somebody like that in order to make it truly as a poet. It's hard. This economy hasn't been built for it and not enough people have pushed for equitable pay for a poet, a spoken word artist.
Is your plan while you're unemployed to lean into your art, or are you looking for another full time gig?
Even when I'm not thinking about it, I'm doing my art because it's just a major part of me. I've been writing since I was 9 years old and performing since 10, doing talent shows in my hometown Rockford, Illinois. Even when I least expect to write a new poem or record a new song — I also record spoken word, and I'm an MC, I rap too. So I've been doing some of that. I've been making music, making beats and recording new stuff and performing. I'll consistently do it.
I'm currently looking for employment now. That's just the way it is right now. If I could do more art full time, I definitely would. There's nothing that makes me happier and it's where I'm probably most confident.
Good luck with your job search. Was there anything that I didn't ask that you wanted to add?
I'm a Black dude so, there are not a ton of – there are some writers, the Charlottesville scene if you mention spoken word they're like, "oh my god, he does spoken word, he's not in an MFA program." It seems kind of new to them or something that they don't even want to touch or approach. So I definitely stand out as a Black male who can do spoken word, and do it in a way where I'm pretty confident on stage. I stand out big time here.
But when I go to Richmond, that's where I find more people like myself. If I lived in Richmond, it would be a totally different thing. I'd probably even make more money as a poet there or definitely get booked doing more features.
Can you speak more about what it's like to not have an MFA?
It's privilege. At UVA, people around here treat it like it's Harvard. If you're connected to any program there then you're good to go. So people take advantage of that. I think that if your name here doesn't have that MFA with it or behind it, then you're definitely not getting as many opportunities or even being respected as much.
That's interesting — do you know why that might be?
I think it's the culture of classism or being connected to a university like UVA, it's the culture of this country and how things have been set up. I was talking to a gentleman here who lives in Richmond right now, he writes and performs there, you put a spoken word poet up against somebody who's going for their MFA or has an MFA, a lot of the time there's no comparison because the MFA is teaching you to write or be a certain way, where as spoken word artists, we have complete freedom of control to do what we do, and do it in a way that's not limited or even critiqued.
---
Linky Links
This interactive New York Times story featuring Brazil's Hurricane Trucks — a traveling troupe of acrobatic dancers who perform at stoplights and traffic slowdowns.
Art21's short documentary featuring sound artist Christine Sun Kim. The video explores her work amplifying the lives and experiences of the Deaf community. Around the 6 minute mark, Christine talks about her choice to live in Berlin, and how the cost of living and support for the arts there makes it much easier to be a mother and working artist.
ArtTable's survey finds widespread reports of low pay, debt, and work-related expenses in art jobs, especially affecting women.
---
Art Watch
Last week, I went on a press tour of the Chicago Architecture Biennial, a citywide exhibition celebrating experimentation in design.
Now in its fifth edition, this year's biennial feels like a works-in-progress performance, with local organizations partnering with artists, architects, and others to test out new ideas and initiatives. And instead of experiencing the finished product, visitors get a closer look at the process.
The curators, an art collective called Floating Museum, designed the biennial from the viewpoint that "the city is a museum, and neighborhoods are the galleries," said Floating Museum member, Faheem Majeed, who led our tour.
Our first stop was the Chicago Tool Library in Garfield Park, a nonprofit that offers sliding scale memberships for access to their massive tool inventory. The design highlight in this space was the "It's a Beautiful Day in the Neighborhood Toolshed," a permanent tool demonstration station and backdrop for instructional videos.
We then visited the Urban Growers Collective, a nonprofit farm on the South Side of Chicago dedicated to building a more equitable local food system. For the biennial, Urban Growers partnered with the Living, a New York based research and design practice experimenting with biodegradable materials like agricultural waste and mycelium "glue." The biennial highlight at the farm was the construction site for a new creative space, which Urban Growers anticipates using for artist residencies, performances, and rehearsals.
With 14 sites spread throughout the city, I was curious if the intention was for visitors to see everything, and if so, how?
I asked Faheem a version of that question and he emphasized that the curators placed more importance on communities — ensuring people of those communities had the opportunity to experience the work rather than outsiders.
The biennial runs through next February — you can find a list of exhibition sites here.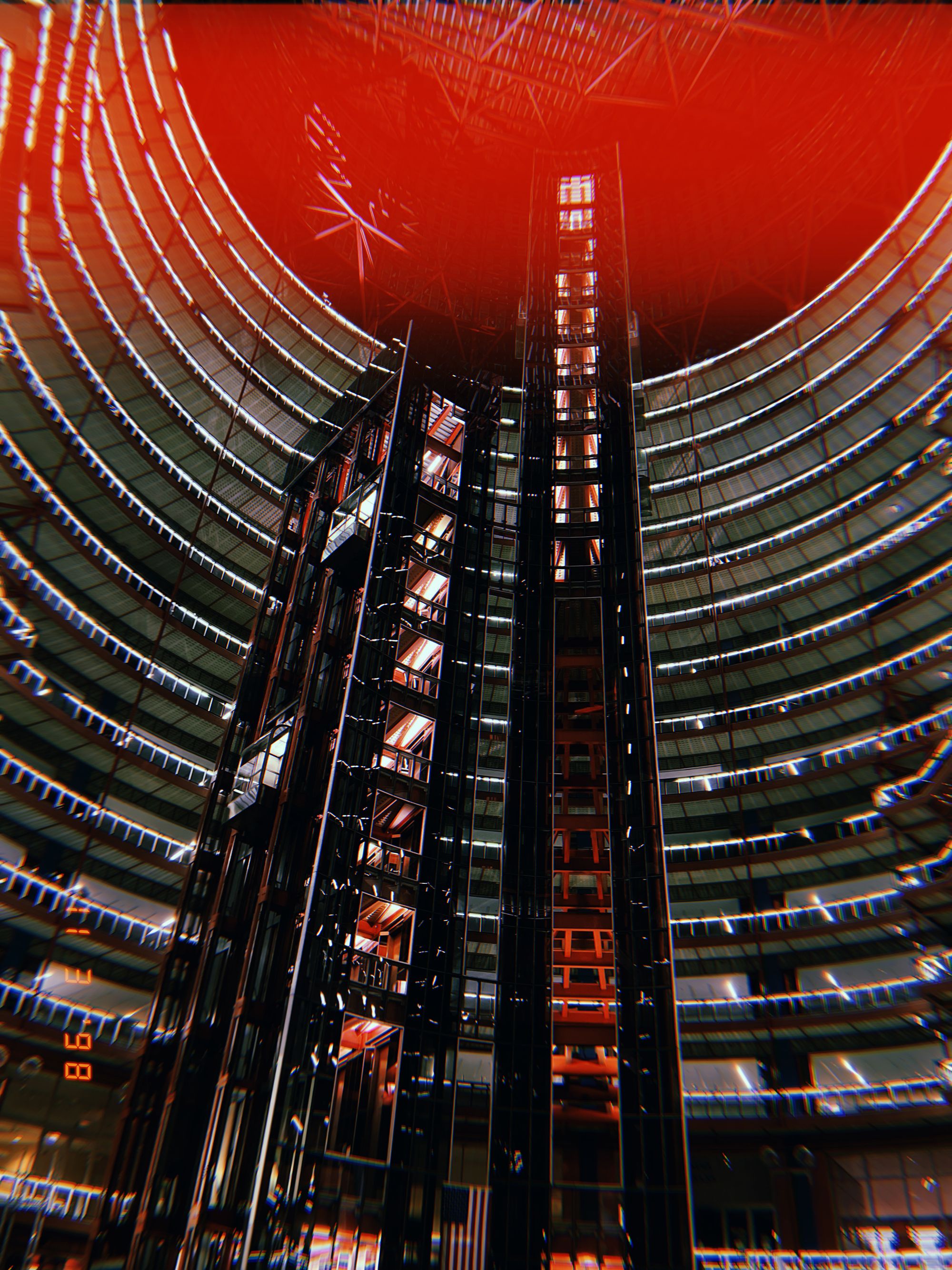 ---
Final thoughts
A few weeks ago, I hosted my second ever, in-person meetup. A few artists and arts workers stopped by a local brewery and we had a great time just hanging out and talking about the arts.
I'll definitely be planning another hangout soon, so if you live in Chicago, please let me know if you'd like to know about the next one!
As always, thank you for taking time to read this newsletter. Please consider sharing the newsletter with a friend and following this work on Instagram and TikTok.
See y'all next time.