Creating safe and liberating spaces in dance
At the beginning of the year, I had the pleasure of speaking to MK Abadoo, a choreographer, organizer, and educator based in the DMV. An excerpt of our interview.
Welcome to the art rebellion, a newsletter amplifying the essential role of artists in our society and the stories of artists who fight to make their communities better.
---
Fall is here, and although it's cliche, I really can't believe how fast this year is flying by.
It's been a year of incredible change for me and after several moves, I've been feeling a bit unmoored.
Part of that feeling stems from living in a furnished, rustic-y apartment for 8 months and then a sterile AirBnb for four, being separated from all of my things — my art prints, my knick knacks, the entirety of my wardrobe. I had that realization while moving into a new place in Chicago (hopefully the last move for a little while) and being reunited with my stuff.
Unpacking has had an almost instant effect in helping me feel rooted, even in a new city. I also have to admit it's left me frustrated by the sheer amount of things I've acquired over the years.
Through the unpacking process, I've been thinking about art, of all sorts, and how it helps us root and feel at home. I was most excited to hang up an art piece by Cristina Martinez, a watercolor print of a woman, beautifully languid in a bathtub.
I picked up the piece in late 2020, and it was the most I'd ever paid for art, about $200, plus the cost for framing, so it feels even more special to me. "Water Me" was a centerpiece in our home in LA and now it's a centerpiece in our new home in Chicago.
As soon as I put the piece up in the living room, I felt ease and I feel satisfied every time I walk through the front door.
Do you have a piece of art that makes you feel home? Feel free to reply to this email and let me know.
---
Activism as joy and community care
At the beginning of the year, I had the pleasure of speaking to MK Abadoo, a choreographer, organizer, and educator based in the DMV. I've included an excerpt of our interview below.
Read the full story here.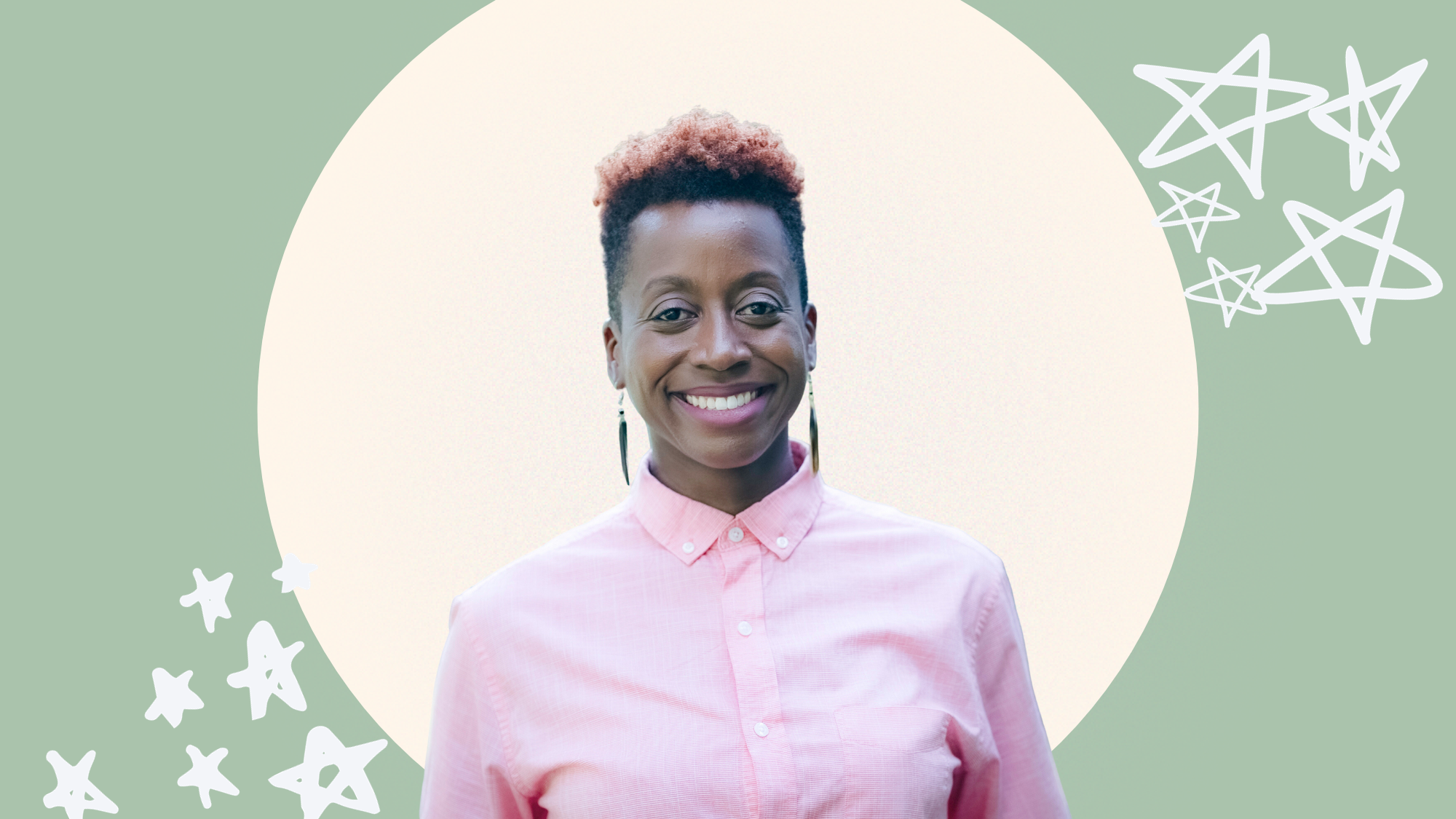 In the fight for justice and freedom for Black women, girls, and those who are gender expansive, there are people carrying clipboards. Others making calls. Others who are caregivers.
And some make dances, said choreographer MK Abadoo. "All of my work is in service to the movement for Black lives, for queer and gender expansive Black folk — women and girls."
Based in Maryland and Virginia, Abadoo's work in dance is guided by community and collaboration. Their company, MKArts, amplifies the experiences of gender expansive, queer Black cultures through immersive performances. Abadoo, who received a Dance/USA fellowship in 2022, is also a trainer with the People's Institute for Survival and Beyond, an anti-racist organizing collective founded in 1980.
Their recent work, "Hoptown," is a reflection of those experiences. The immersive dance performance premiered in May and is inspired by the almost parallel lives of Abadoo's mother, Regina Bowden, and Black feminist author bell hooks — women who are both from Hopkinsville, KY, or Hoptown.
One of the main themes in the work is how Black women and girls care for each other across generations.
Hoptown's cast is intergenerational — the eldest is in their late 80s and the youngest is Abadoo's daughter, who is under 10. Rehearsals were a collaborative effort. "I really try to honor that I'm a creative director, and perhaps lead choreographer. But choreography does happen between myself and the cast. People know they get to claim co-ownership of the actual movements generated."
Community building is also a crucial part of the process.
While developing Hoptown, Abadoo and the cast formed relationships with community members in Hopkinsville through workshops and meetings, ranging from family style dinners with leaders, to movement-based gatherings, to touring local churches.
Abadoo partnered with Lipstick After Dark, a mentorship program for Black girls in Kentucky. Girls in the program taught the MKArts team handclap games, which was later incorporated into the choreography.
They are also working to make the performances more accessible by developing an artful audio description practice for audience members with low vision or those who are blind, amplifying sound, and incorporating different dialects of American Sign Language.
As an assistant professor at Virginia Commonwealth University, Abadoo has taught classes focused on dance and justice, training emerging artists on "what it means to be in this accountable relationship with the communities in which they do their art, and understanding dynamics of power."
They also think deeply about internalized bias and how it shows up in the studio. "As a dance teacher, I am biased. My training has biased me to pay attention to the most advanced students."
To confront that bias, she focuses on different students each class and provides a lot of affirmation. "Just telling people, you're a good dancer," she said. "In college, a lot of times they've trained since they were three — they've internalized what they're lacking. And they come to class thinking about what they're not good at."
From making dances, to teaching dance, to creating new spaces — Abadoo is starting the first DMV and DC troop of Radical Monarchs, an activist group for girls and gender expansive youth of color — everything is connected. It's about our shared humanity and creating joyful, liberating spaces.
"There's institutional work, but then there's also the internal, beloved community building work because it's not easy to be vulnerable with other people who have to defend themselves all day," they said.
"The organizing work at the center of my choreography is creating these spaces, these containers, where we as a people can feel safe and comfortable being vulnerable, and caring for each other across generations."
---
Linky links
Spend time with this heartbreaking investigation in the Washington Post about the Natural History Museum's "racial brain collection." The museum "has lagged in its efforts to return the vast majority of the remains in its possession to descendants or cultural heirs, the Post's investigation found. Of at least 268 brains collected by the museum, officials have repatriated only four."
Kate McGee's list of 45 suggestions for fixing American theater.
How a growing collective of musicians, dancers, playwrights, and visual artists are using their practices to shift the narrative around the U.S. criminal legal system.
---
Art watch
I'm a huge fan of dance that's accessible and entertaining to the general public.
This is why I've always been drawn to commercial dance, in films, music videos, and at award shows. Last month, I came across Jungle's "Back on 74," a Fosse-esque, single take style music video. And it's been stuck in my head ever since. Choreographed by Shay Latukolan, the video is part of a visual album connected to Jungle's latest release and has gone viral on social media.
One TikTok comment really encapsulates why I think the video is special: "This looks like a moving painting. I could watch this for hours."
Two weeks ago, I won tickets to see the Fly Honeys, a performance project in Chicago that describes itself as a "radical re-imagination of the classic cabaret."
The show was so much fun, and I appreciated the diverse array of bodies and gender expressions celebrated on stage. In a moment where performing arts groups are struggling to fill seats a few years into Covid, it also made me happy to see the large venue packed with an excited audience.
---
To conclude
In the spirit of not always sharing wins, I recently received a "no" from some grant funding I applied to. I'm no stranger to rejections, it's all part of the process, but this one stung a bit more than usual as I had put an unusual amount of hope into it.
The proposal is something I'm really excited about though, a step in a new direction — continuing my reporting on the Artist Pay Project, but also using that reporting to create a multimedia (potentially traveling?) installation. More to come!
As always, thank you for reading. I'll be back in your inbox later this month with another artist pay survey.
Please consider sharing the newsletter with a friend, subscribing, and following our Instagram account.
See y'all next time 😊.