Art and Palestinian Liberation
Artists help shift culture, give people the courage to get involved, and help people feel that they're part of something bigger, said Layan Fuleihan.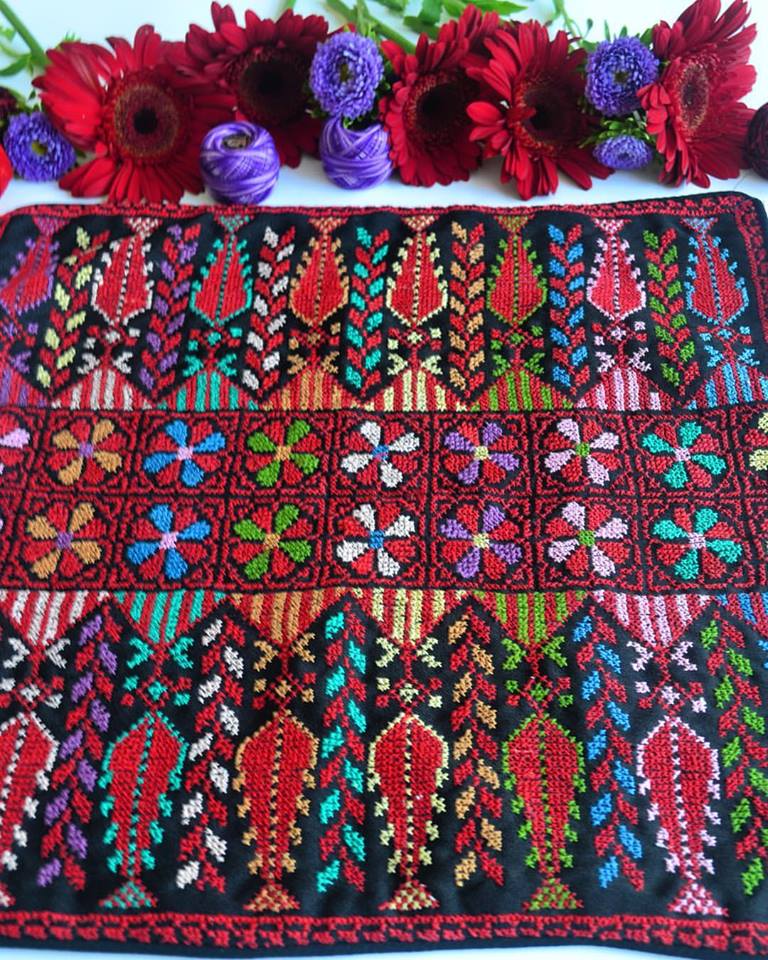 Welcome to the art rebellion, a newsletter amplifying the essential role of artists in our society and the stories of artists who fight to make their communities better.
---
Last week, I tuned into a virtual workshop on the history of art, propaganda, and Palestinian struggle organized by the group Anti-Capitalism for Artists. The featured speaker, Layan Fuleihan, education director at the People's Forum, gave a brief history lesson on Palestine before sharing ways artists and cultural workers can stand in solidarity with Palestinians.
Over the past few weeks, I've been glued to the news emerging from the Israel-Palestine conflict. Since Hamas' horrific surprise attack which killed 1,400 Israelis on October 7th, 7,000 Palestinians have been killed and over a million violently displaced from Israel's retaliatory siege on Gaza. Some human rights groups are now referring to the Gaza situation as a genocide.
I've also been learning more, and seeing first hand the intense media bias against Palestine. (My former LA Times colleague Adam Elmahrek has been doing a great job calling out this bias on Twitter). Across the U.S., vocal supporters of Palestinian rights are also facing intense backlash.
In her talk with Anti-Capitalism for Artists, Layan referred to the importance of artist participation in the anti-apartheid struggle in South Africa. Artists put a different kind of pressure on movements, she said. They help shift culture, give people the courage to get involved, and help people feel that they're part of something bigger. In addition, Layan said, art shows Palestinian people that they aren't alone.
In that spirit, I wanted to use this week's newsletter to center Palestinian art and artists expressing solidarity with Palestinians. This is what the art rebellion is all about — artists fighting against systemic oppression to build equitable worlds.
---
Art from Palestine and artists in solidarity
-Open letter from artists
Thousands of artists and cultural workers signed on to an open letter expressing support for Palestinian liberation and calling for a ceasefire in Gaza.
"We, the undersigned, reject violence against all civilians, regardless of their identity, and we call for ending the root cause of violence: oppression, and the occupation," reads the letter. "We stand in solidarity with the Palestinian people. We ask arts organizations to show solidarity with cultural workers and call on our governments to demand an immediate ceasefire and the opening of Gaza's crossings to allow humanitarian aid to enter unhindered."
(Note: Art Forum editor David Velasco was recently fired for publishing the open letter.)
-Palestinian documentaries and narrative films
In a 2021 blog post, Nehad Khader, a filmmaker, curator, and festival director for BlackStar shared a list of Palestinian films, writing:
"Palestinian stories create space for us to love each other, to love ourselves, to love our cause. They document the history of my people's freedom struggle. Palestinian stories also do something more radical: they help us think both more broadly and deeply about racism, incarceration, resistance, resource theft, apartheid, and even climate change."
-Palestinian embroidery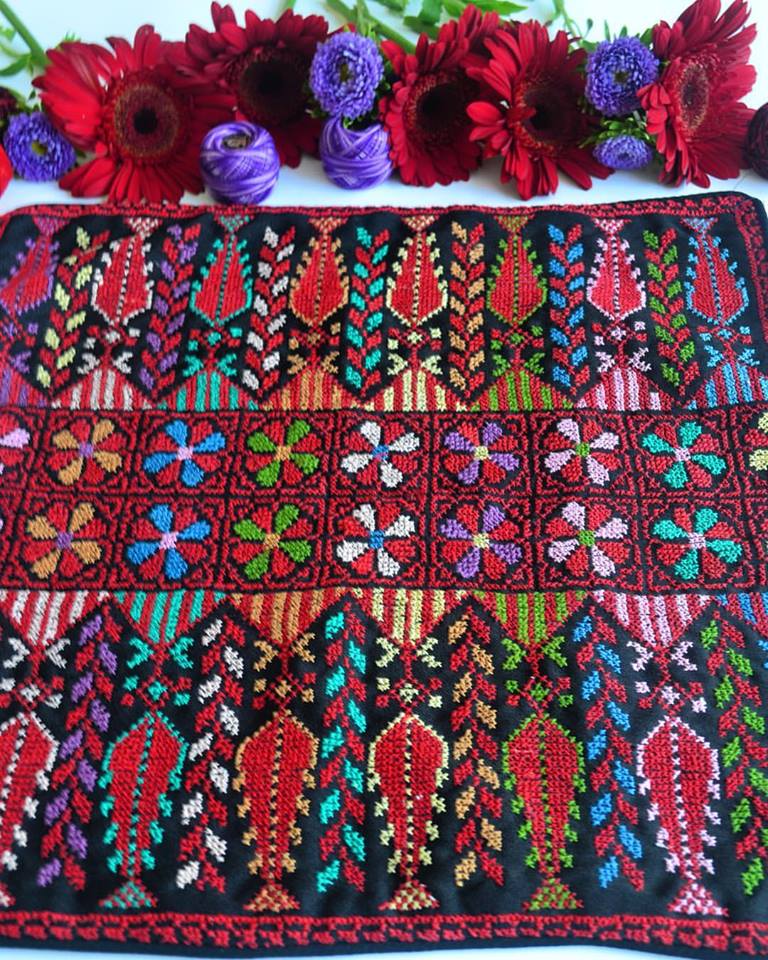 Tatreez and Tea is a Palestinian-led educational arts initiative focused on the preservation, documentation, and research of textiles in the South West Asia and North Africa regions. (Tatreez is an artful embroidery technique with radical roots.)
Founded by Palestinian researcher, dress historian, and author Wafa Ghnaim, the goal of Tatreez and Tea is preserving the tradition through workshops and making patterns available for others to use.
-Doomsday Diaries
Palestinian American writer Sarah Aziza shared a hauntingly poetic dispatch from the first 10 days of violence in Gaza, "written from the fever of grief and published raw."
-Free art for Palestine protests
Bay Area artist Micah Bazant, who describes themselves as anti-zionist, trans, and Jewish, compiled a Google folder of art for actions, schools, protests, windows, and streets.
Two examples below: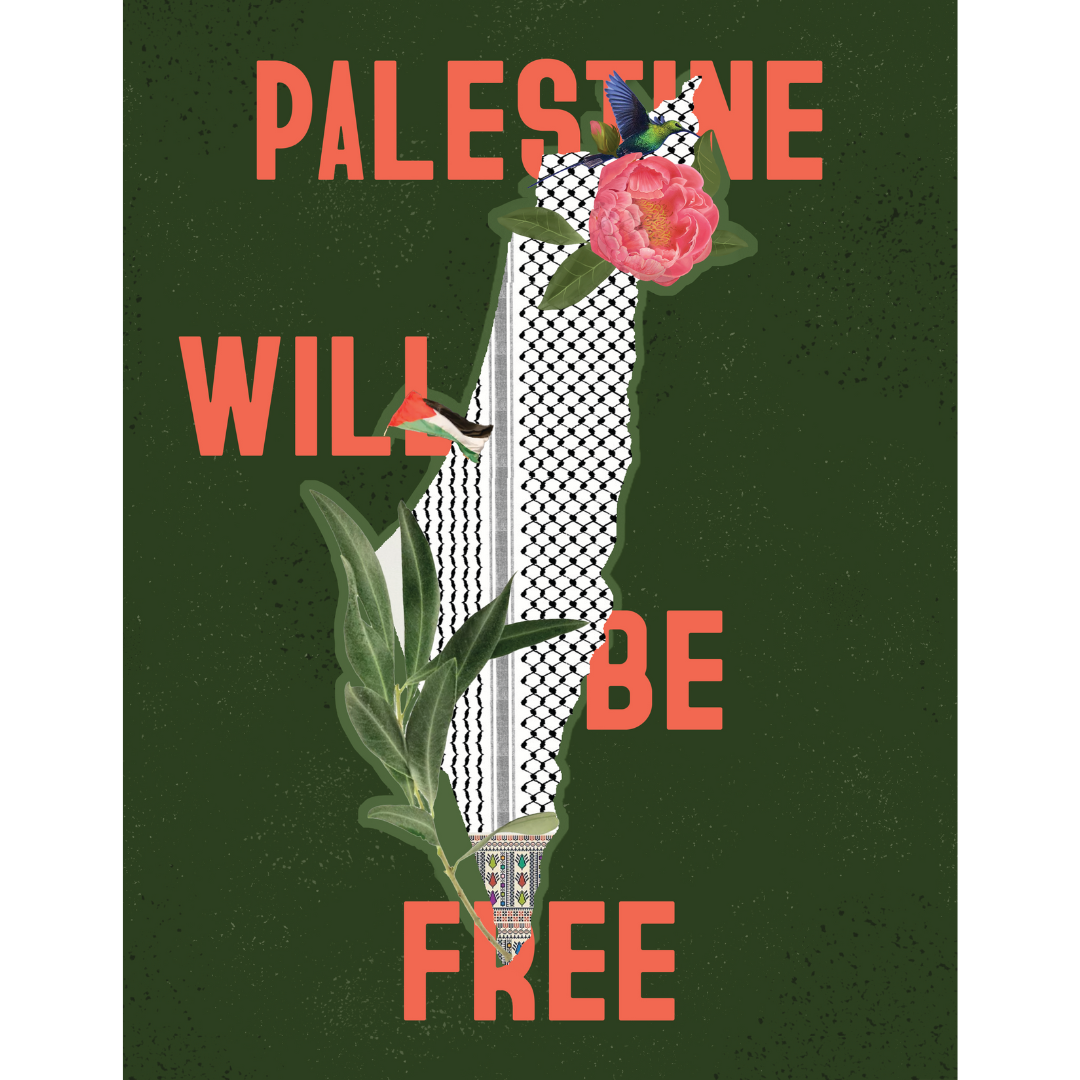 -Textile art for Palestine
Rachel Wallis, one of the first artists I interviewed for the art rebellion, offered fabric patch/ paper prints with her, "Stop the Genocide in Gaza," design for those who donated $20 or more to the Middle East Children's Alliance.
-47Soul Tiny Desk Concert
The Palestinian music collective 47Soul fuses hip-hop, electronica, and R&B with the sounds of Dabke, a traditional folk dance, and other Shaa'bi roots music from the Palestine, Jordan, Lebanon, and Syria region.
Their 2019 Tiny Desk concert is a joyous must watch.
-Instagram art
The emergence of new art on Instagram expressing solidarity with Palestinians and the Free Palestine movement is reminiscent of the wave of art in 2020 honoring George Floyd, Breonna Taylor, and Ahmaud Arbery. That summer, I interviewed a few artists including Shirien Damra, a Chicago-based illustrator and activist who has roots from Palestine.
In a recent Instagram post about Gaza, dehumanization, and the role of the artist, Shirien wrote:
"A big reason I created the memorial pieces for George Floyd, Breonna Taylor, Ahmaud Arbery and others is because of the deep dehumanization of Black people after they are killed by police and white supremacists. I created these memorial pieces to remember them with dignity and love. Millions of people have liked and shared these pieces, including famous celebrities and artists. Many of these same artists are showing their hypocrisy now by expressing their unwavering support for Israel.
Any person of conscience should speak out against this genocide. If you're in art, education, advocacy, medicine, technology, and more, you have the power to speak out when you see injustice."
-Palestine Forever playlist
Curated by musical archive project, Disco Arabesquo, and Middle East multimedia brand, Savoir Flair, "Palestine Forever" is a 2 hour playlist "echoing 75 years marked by occupation and pain, yet illuminated by resilience, resistance, and hope."
---
These are only a few examples. There are so many more — I welcome you to share any compelling writing or art with me.
As always, thank you for taking time to read this newsletter.
See y'all soon.