February Art Encounters
During a weekend trip to Cleveland, I stopped by the Museum of Contemporary Art, where I got to spend time with Nina Chanel Abney's "Big Butch Synergy."
During a weekend trip to Cleveland, I stopped by the Museum of Contemporary Art, where I got to spend time with Nina Chanel Abney's "Big Butch Synergy."

February Art Encounters
By Makeda Easter
Hi friends and welcome new subscribers! How is February already over? The month really flew by.
This month's newsletter will be a bit shorter. I've spent a decent portion of the month dealing with health-related issues, and I'm trying to be more intentional about stillness and rest when possible.
Over the past few weeks, I've been working to get the word out about the Artist Pay Project, a new series I launched exploring how artists across the U.S. survive and thrive during this cost of living crisis. My goal is to publish the first batch of $napshots — or detailed glimpses into artist finances — in March. Please feel free to share the project call with artists or arts groups that might be interested.
I'd also love to hear from you: what types of stories would you like to see when it comes to pay transparency and the ways artists make a living?
Artist Pay Project
The Artist Pay Project is a new series from the art rebellion exploring issues of pay transparency and pay equity for artists across the U.S. Read more.
What's new?
A few months ago, I featured an interview with Dr. Pamela Ruiter-Feenstra, a composer and performer based in Michigan who is working to diversify the music played from carillons around the world. My husband, Thane, edited this short video from my time with Pamela in the Lurie Tower at the University of Michigan.
Check it out below: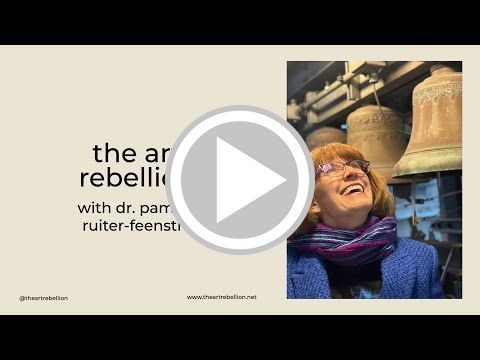 Subscribe to the art rebellion
I also wanted to share some of my art encounters this month.
During a weekend trip to Cleveland, I stopped by the Museum of Contemporary Art, where I got to spend time with Nina Chanel Abney's "Big Butch Synergy." The long, narrow exhibition space burst in color with Abney's life-sized collage figures and series celebrating expressions of Black masculine women and others resisting hetero or cis-normative gender roles. Here's what Abney said about her work in an interview with W Magazine:
"I'm good at finding communities that wants their stories told. I don't feel like there is enough representation of Black masculine-presenting or queer women in media, so if I can bring my experience to life and it inspires others then I feel like I'm doing a good job. In earlier work, I was trying to make the content more ambiguous—now, it's leaning toward the opposite."
Abney's exhibition will be up at the Museum of Contemporary Art Cleveland through mid-June.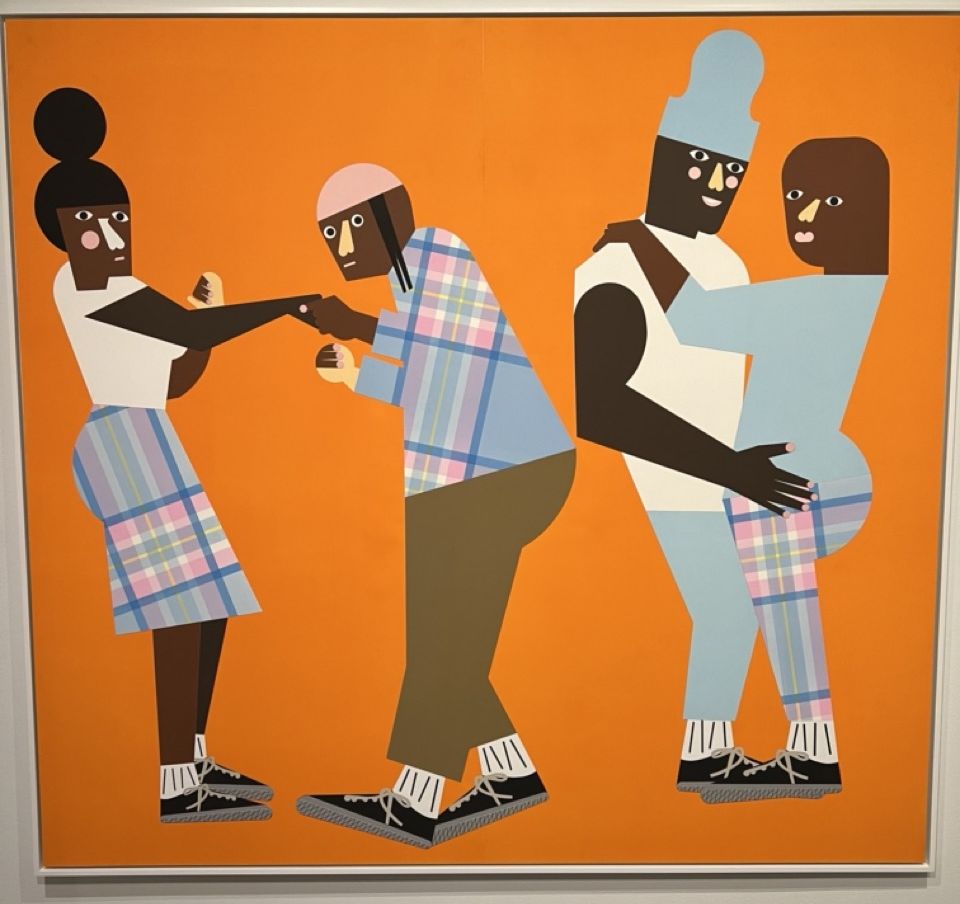 "Light-Footed," printed paper collage, 2022. From Nina Chanel Abney's "Big Butch Synergy"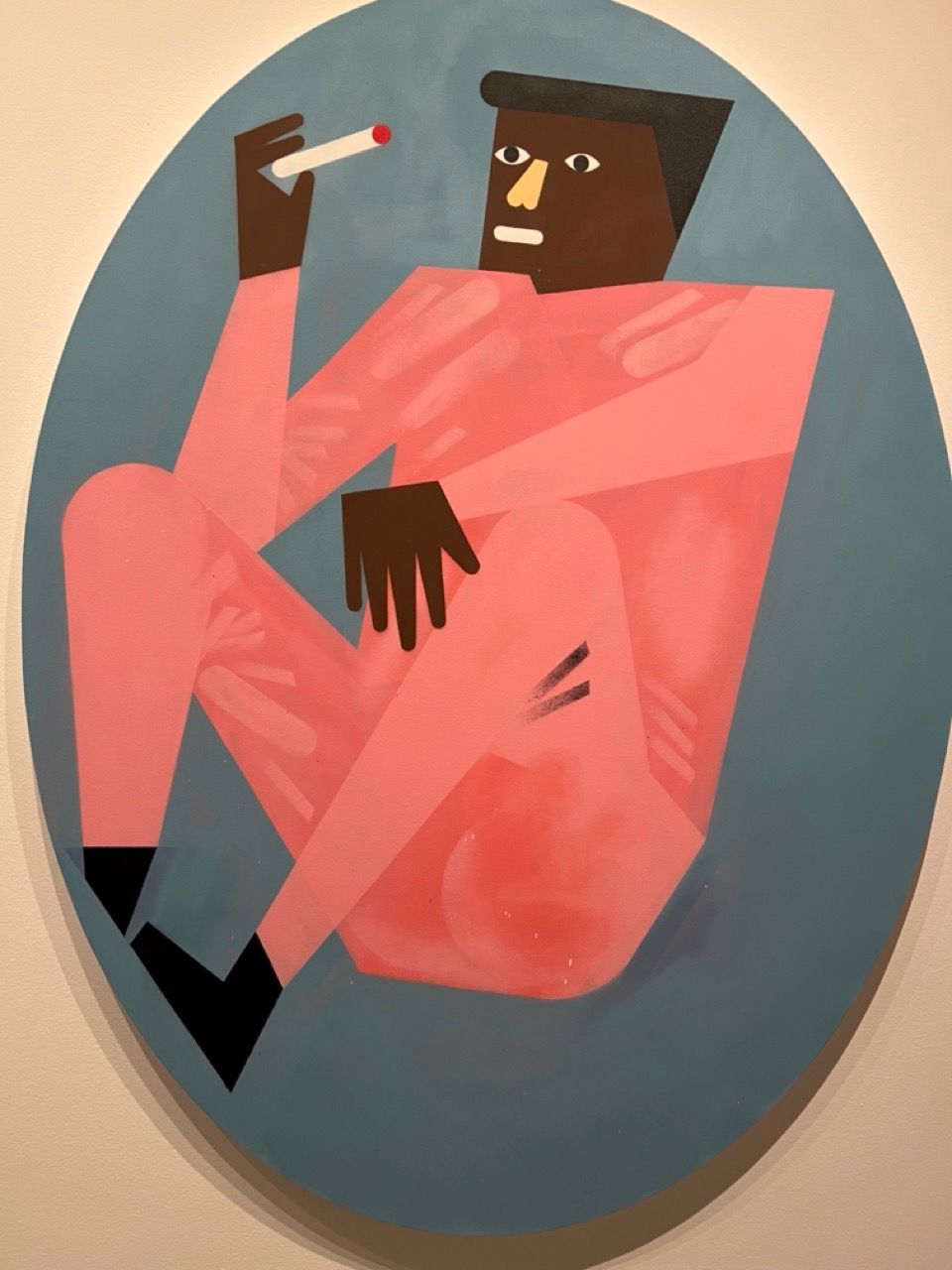 "Jackie," spray paint on canvas, 2022. From Nina Chanel Abney's "Big Butch Synergy"
I spent the past weekend in Chicago, where I'll be living this summer.
At the National Museum of Mexican Art in Pilsen, I caught the end of "Yo Soy Museo," an exhibition by Chicago-based artist Alberto Aguilar. A series of self-portraits, a wall painting, and an installation of objects from the museum's storage, walkways, and archives, "Yo Soy Museo" frames the person/ self as a type of museum. The exhibition wall text described the work as "a statement of self-empowerment for visitors to see themselves as caretakers of goods, ideas, and memories."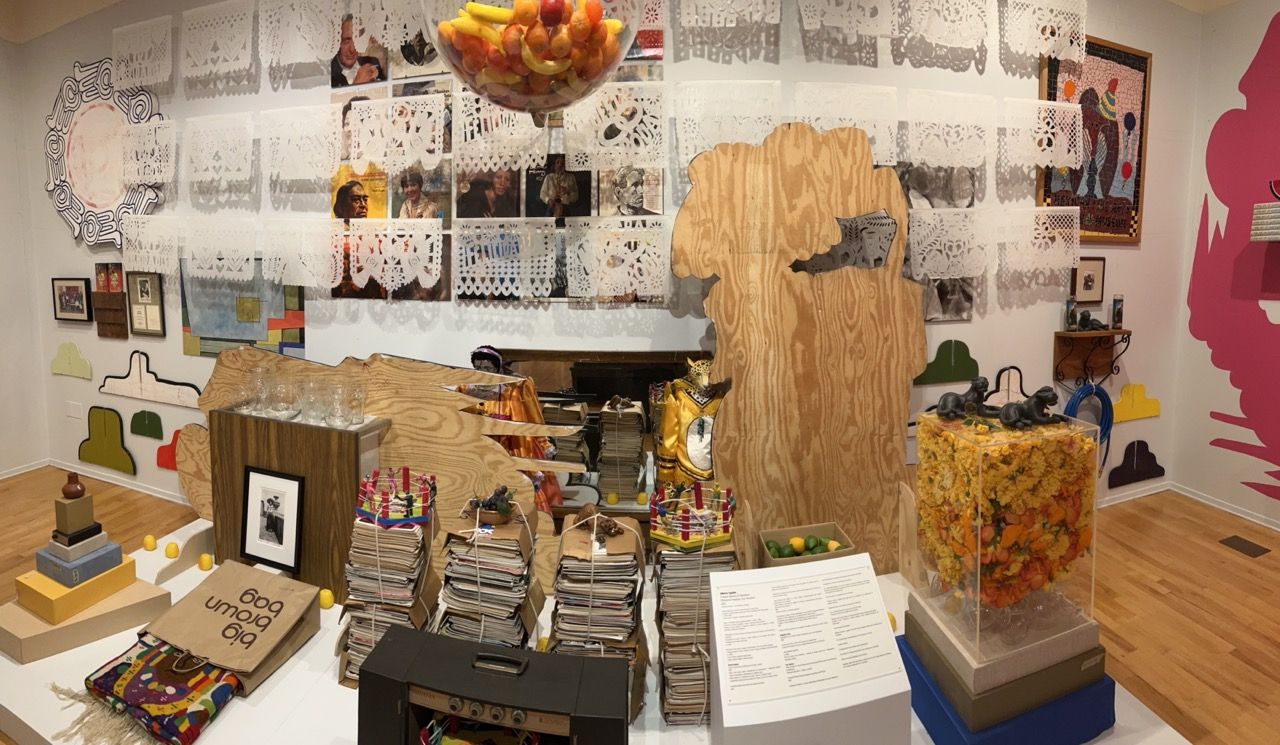 "Present Memory (A Revision)" 2022. Elements include postcards, photographs, and an exterior sign from the original Mexican Fine Arts Center. From Alberto Aguilar's "Yo Soy Museo"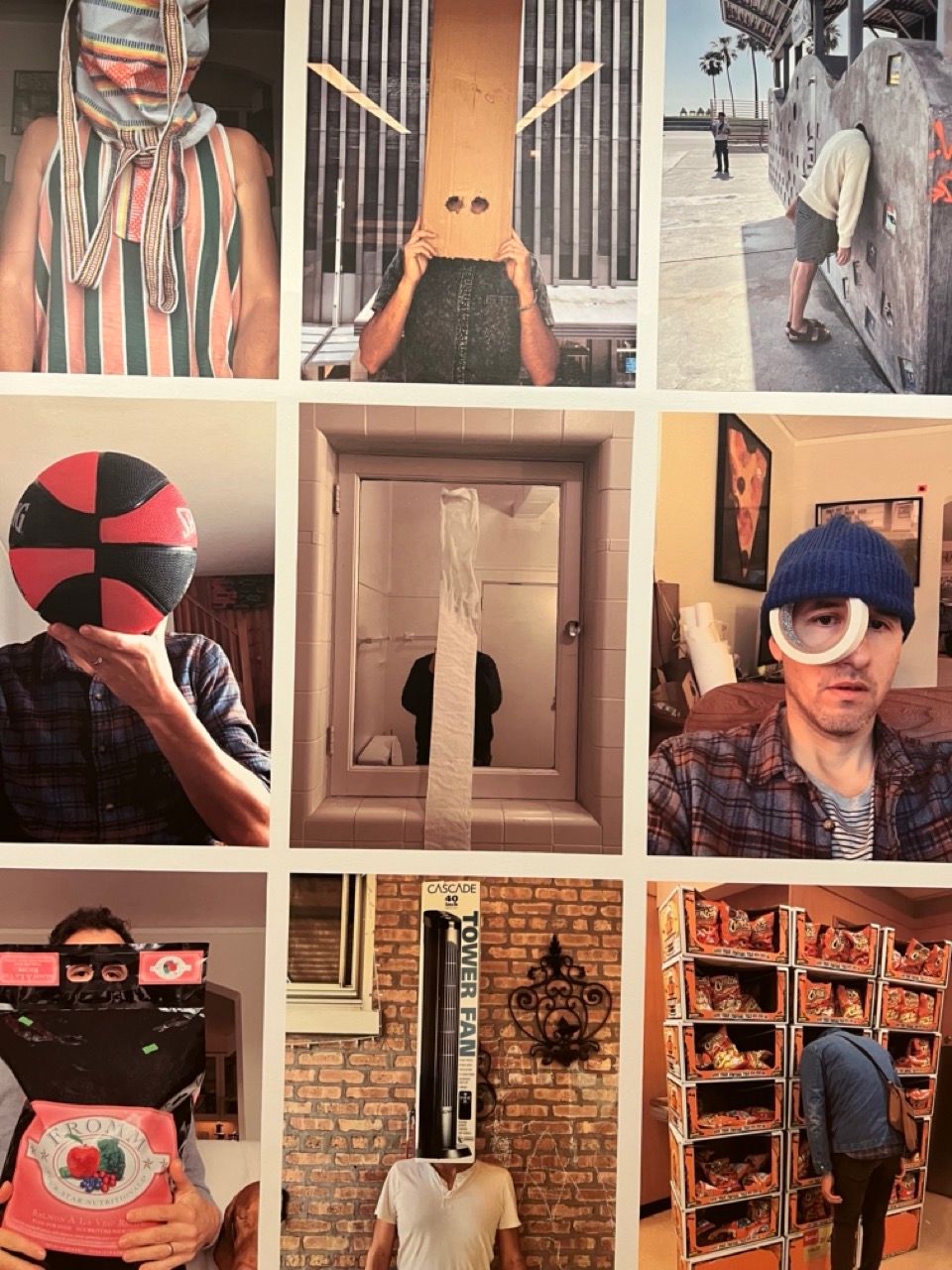 A series of cell phone self-portraits from Alberto Aguilar's "Yo Soy Museo"
On my way to Pequod's Pizza (definitely in my top 3 favorite pizzas, ever), I spotted a black doorway with bold, white letters spelling, "Inuit," and a sign on the nearby brick wall advertising "The Center for Intuitive and Outsider Art." Immediately intrigued, I assumed the art inside was related to psychic or metaphysical themes.
A quick Google search told me otherwise.
Founded in 1991, Intuit is dedicated to artists who are self-taught, or outsiders — those who have faced marginalization and have not followed a traditional path of art making.
The next day, I stopped in for about an hour and spent time with Ted Degener's "At Home with Artists." His first major exhibition, Degener spent more than 50 years roadtripping across the U.S. to photograph artists who have transformed their personal spaces into site specific and life-encompassing works of art.
Since the 1970s, Degener has photographed more than 400 artists in states including Mississippi, Wisconsin, and Arizona. Some of these sites are still standing, while others have been demolished, disassembled, or moved to new spaces.
I've experienced one of the works photographed — Tyree Guyton's Heidelberg Project in Detroit — and it was cool to see how many more of these artist environments exist in the U.S.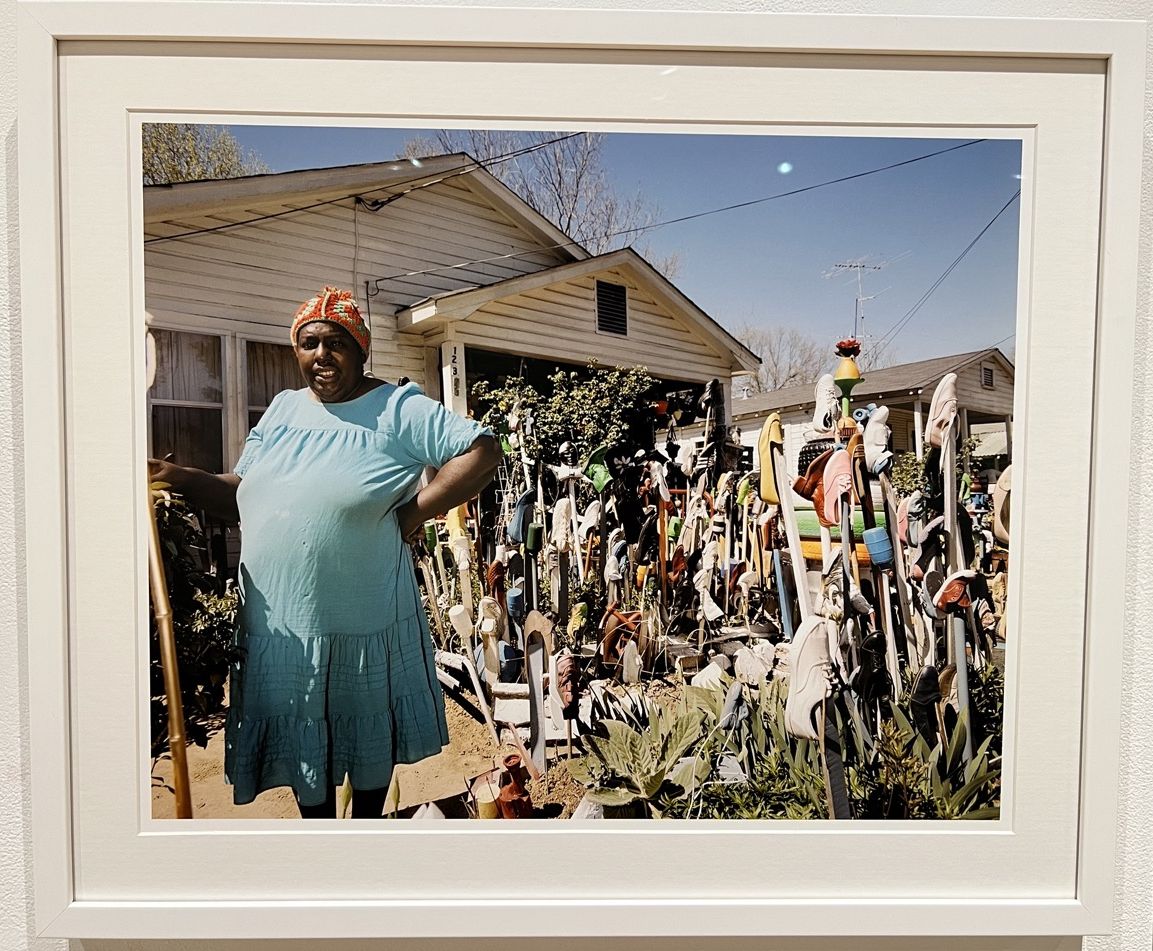 Assemblage artist L.V. Hull stands in her yard environment in Kosciusko, Mississippi, 1996, Ted Degener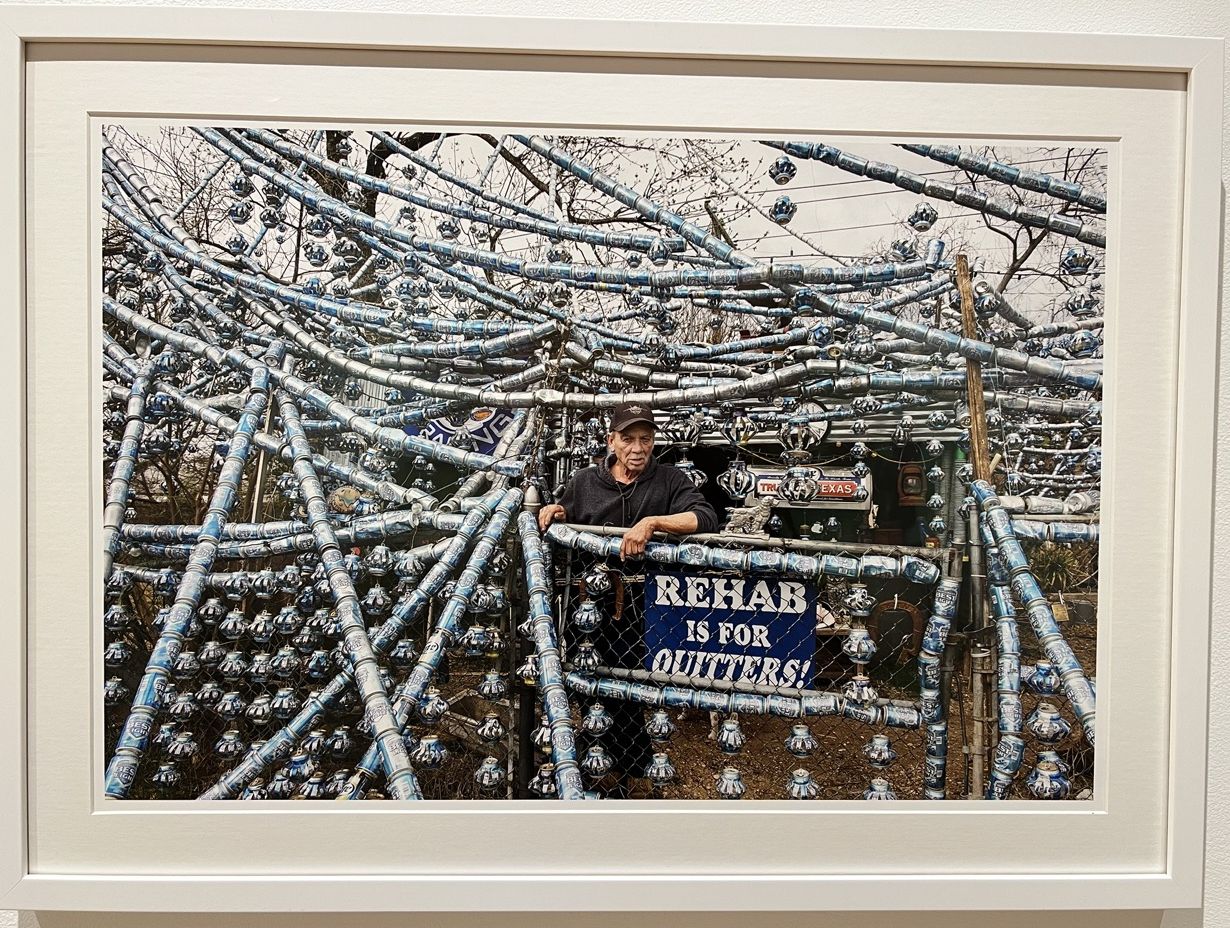 Louis Torres stands in her beer can construction outside of his home in Fort Worth, Texas, 2014, Ted Degener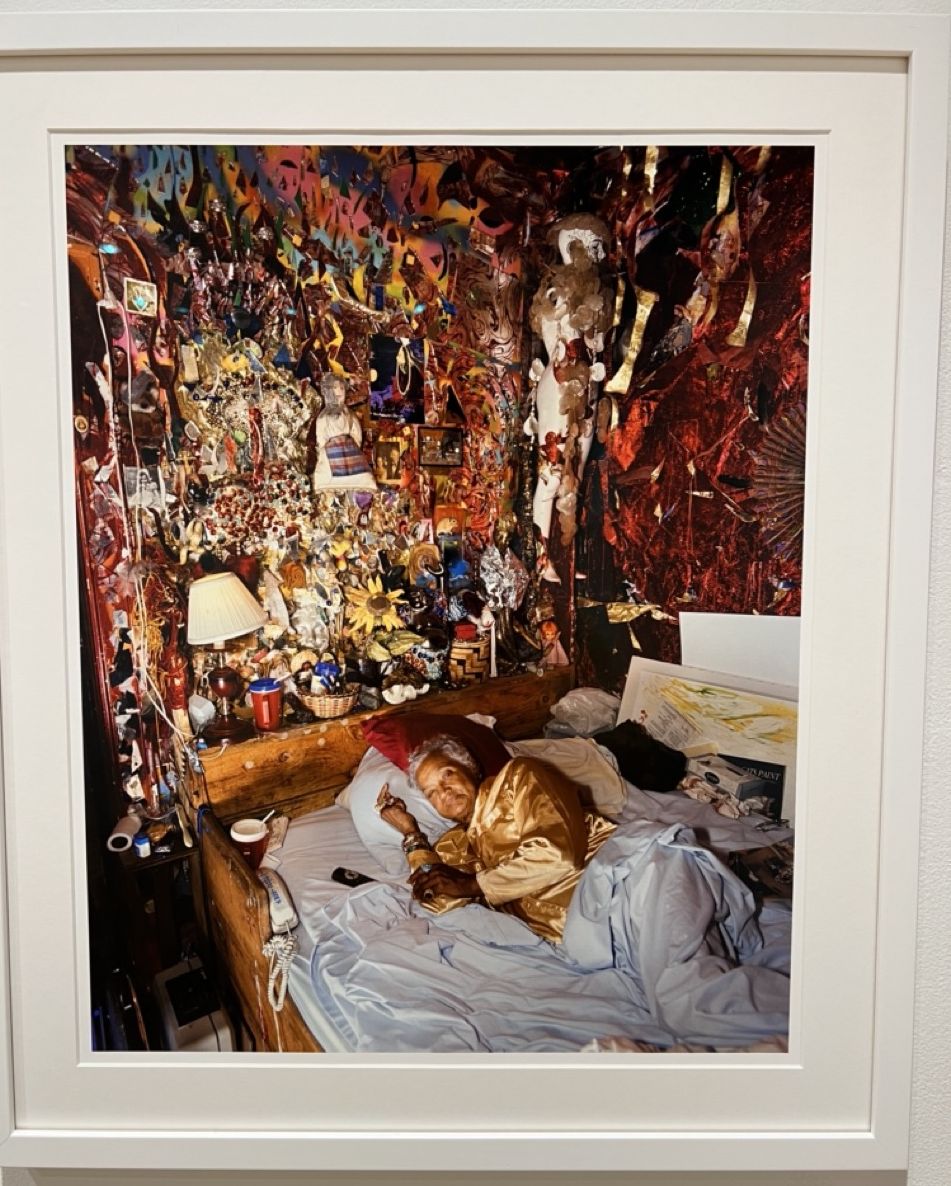 Painter and sculptor Mona Boulware Webb lays in bed in her home environment, The Way House of Light Gallery, in Madison, Wisconsin, 1993, Ted Degener
Bonus
At the beginning of February, I visited my sister in New York, and had so much fun seeing "Titanique," a musical parodying my favorite movie of all time. The show was absurd and hilarious — think Celine Dion ballads paired with an updated, comedic version of the Titanic plot. I Iaugh-cried for two hours.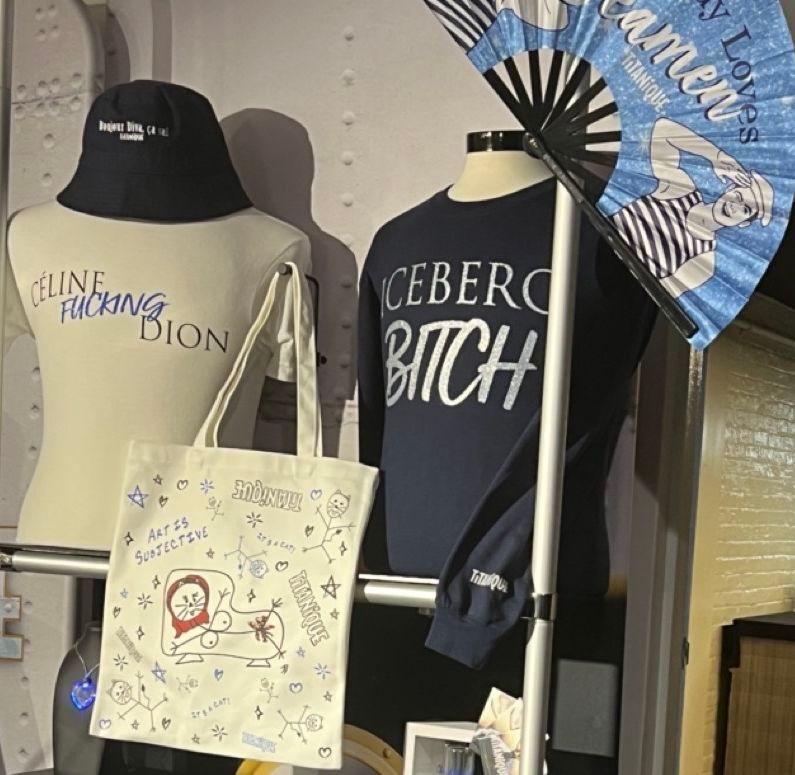 Take a look at the merch stand from Titanique the Musical. The creators anthropomorphized the infamous iceberg from the movie into Iceberg Bitch, a character who makes the drowning cast lip-sync for their lives.
Have you seen any great art lately? Hit reply and let me know what's inspiring you, or what you've been enjoying.
As always thank you for reading!
Next month, I'll be back with an interview featuring choreographer and organizer MK Abadoo, and hopefully the first set of artist $napshots.
Take care,
Makeda
Our mailing address:
620 Oxford rd
Ann Arbor, MI 48104
Copyright © 2023 the art rebellion, All rights reserved.
620 Oxford Rd, Ann Arbor, MI 48104